Logo Labs (was: Tanziladd, Rawi Project) [Nyapa Tanzil]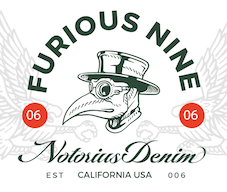 Yogjakarta, Indonesia-based type foundry, est. 2016, whose designer is Nyapa Tanzil, who also used the alias Tanzil Adduha (b. 1991). Their first typefaces include Fadillah (2016, brush script), Raya (2016, spurred Victorian style), and Cabe Brush (2016). Typefaces from 2017: Candelion, Audrey Script, Mentkent (monoline connected script), Jansky Script (signage brush font), Bandalaka Script (connected brush script).
In 2018, he designed Malbrock (or Malbrouck Script: a classic calligraphic penmanship script), Nayland Script, Avital (font duo), Windpeak Script, Andamar (Script, Serif), Montante (calligraphic), Adamantine, Caernarfon, Diandra (signature script) and Quinshawna.
Typefaces from 2019: Behofeel (a gorgeous crisp calligraphic script), Marmoreal (formal calligraphic), Munchen Script (script font), Chasmophile (a formal calligraphic script).
Typefaces from 2020: Dalglish (a display serif with clean lines), Anaximander (a condensed swashy fashion mag wedge serif typeface), Marmoreal (calligraphic), Herschel (font duo), Gorga, Fringland (calligraphic), Almerian (a monoline script), Milestone (a signage script).