Alexander Slobzheninov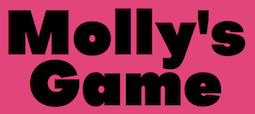 Designer from Siberia who graduated from Ladislav Sutnar Faculty of Design and Art, University of West Bohemia and is now based in Prague, Czechia. Type, graphic and motion graphics designer who created these typefaces:
Octarine (2017). A geometric sans typeface family with two free weights).
Wacom (2017). This is a simplified techno sans concept font not actually used by Wacom.
Objective and Subjective, two mischievous typeface families published in 2018. Objective was slightly altered and merged with Chris Simpson's Metropolis (2015) in 2020 by Cristiano Sobral in Metropolitano.
The 42-font sans family Agrandir (2018). Available from Pangram Pangram.
The 7-weight Swiss neo-grotesk Gestalte (2018) that is characterized by mathematically precise horizontal and vertical strokes and terminals.
The Baskerville grandchild AS Grafier (2018). A corporate typeface for the identity of Other Poets Society. There is a free beta version, and comes with a variable font option. Published by Pangram Pangram in 2019. The variable font Grafier can also be purchased from Type Tomorrow.
The Latin / Cyrillic Object Sans (2018), which is in the Swiss sans style. For the Cyrillic, he was helped by Sonya Yasenkova. Available from Pangram Pangram.
The cyrillization of Jeremy Landes's Le Murmure in 2019.
Relaate (2019-2020). A multi-genre typeface in which the lower case t and e try to reach for the sky.
Right Grotesk (2020, Pangram Pangram). Neutral, functional, slightly hipsterish. First in 51 styles, and then extended to 130 styles, and some variable fonts as well.
In 2021, he set out to design one typeface per day for 36 consecutive days. The typefaces explore various ideas and cover almost every imaginable type style: Casual Digital Goose, Chill Out, Damn Low Tech, Flying, Gravity Itself, Ligatureless, Ploite Green Finger, Pretty Dumb Idea, Rembrandt, Those Games, Weird, What A Feature.
Typefaces from 2022: Right Sans, Right Gothic (a 98-style variable type family), Weird Serif (a didone for vampires).
EXTERNAL LINKS
Alexander Slobzheninov
Behance page
Creative Market page
MyFonts search
Monotype search
Fontspring search
Google search

INTERNAL LINKS
Type designers ⦿ Type designers ⦿ Type design in Czechia ⦿ Commercial fonts (small outfits) ⦿ Sites with only a few free fonts ⦿ Corporate typefaces ⦿ Variable fonts ⦿ Baskerville ⦿ Cyrillic type design ⦿ Type design in Russia ⦿ Modern style [Bodoni, Didot, Walbaum, Thorowgood, Computer Modern, etc.] ⦿