Bruce Kennett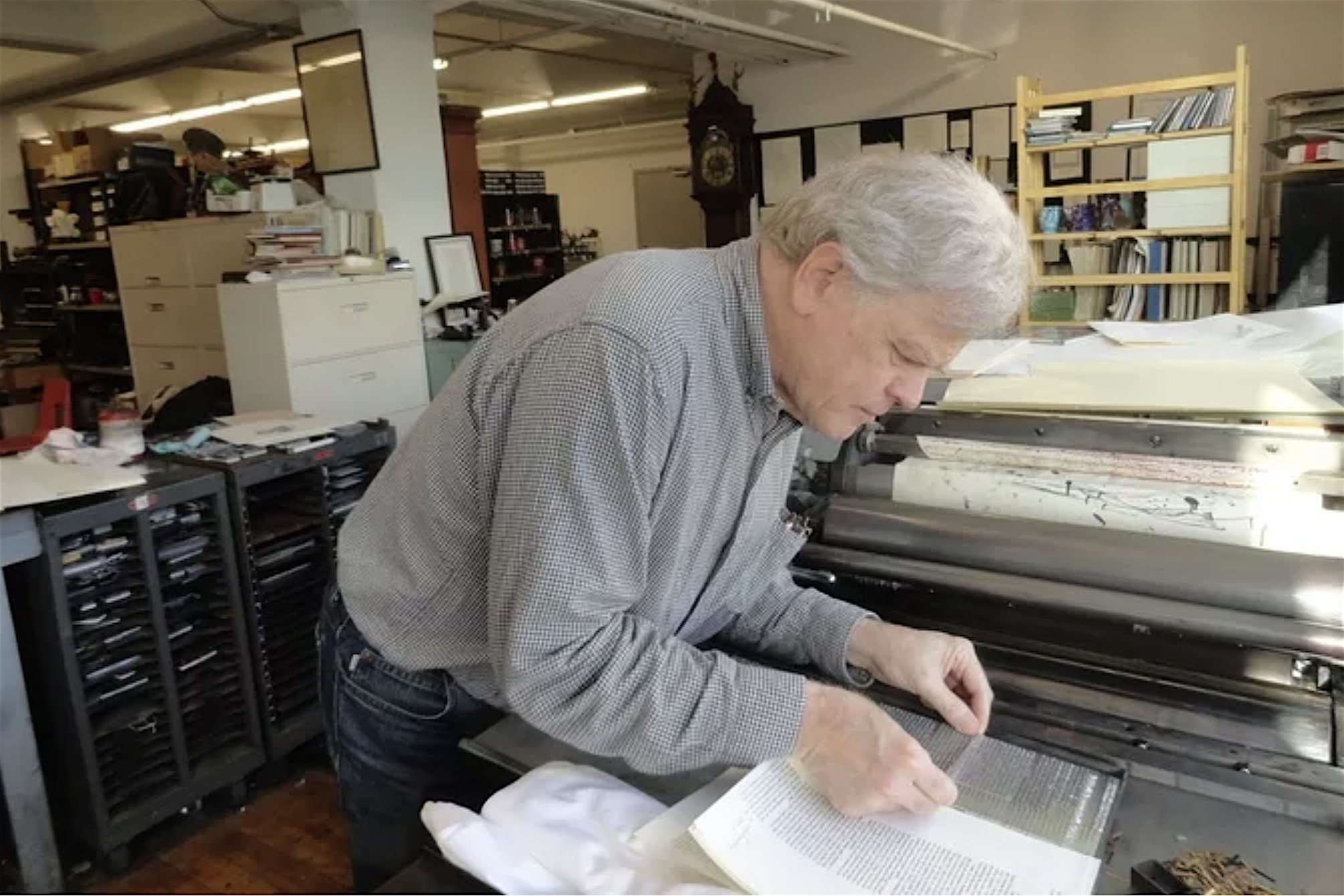 Bruce Kennett is a designer of books and exhibits, photographer, writer, and teacher. He studied calligraphy and book design with Austrian artist Friedrich Neugebauer, and later translated Neugebauer's book The Mystic Art of Written Forms. Kennett also served as manager and book designer at Maine's Anthoensen Press. His client list ranges from the Folger Shakespeare Library and the Grolier Club to L.L.Bean and the Mount Washington Observatory.
Author of W. A. Dwiggins: A Life in Design (2017, Letterform Archive, San Francisco). Bruce Kennett discovered the work of W. A. Dwiggins in 1972 and has drawn inspiration from it ever since, writing articles, essays, and lecturing widely about the man and his many talents. Bruce has been working steadily on this book since 2003. The publisher's blurb: W. A. Dwiggins: A Life in Design offers an engaging and inspiring overview of the designer's wide-ranging creative output and lasting impact on the graphic arts. Bruce Kennett's careful research, warm prose, and inclusion of numerous personal accounts from Dwiggins's friends and contemporaries portray not only a brilliant designer, but a truly likable character. The texts---five essays and two works of fiction, plus a title page and colophon---are set on the Linotype in Dwiggins's Caledonia, Electra, Eldorado, Metro, and the very rare Falcon, accompanied by an assortment of Caravan ornaments. Twenty-two illustrations, hand-lettered titles, and decorated initials (all made from original Dwiggins pen-and-ink artwork in the files of Boston Public Library) accompany the text, reproduced via high-quality copper photoengravings.
His other books include a foreword in Dorothy Abbe's William Addison Dwiggins: Stencilled Ornament and Illustration (2015).
EXTERNAL LINKS
MyFonts search
Monotype search
Fontspring search
Google search

INTERNAL LINKS
Books on type design ⦿ Type scene in Maine ⦿