Fust & Friends [Jan Middendorp]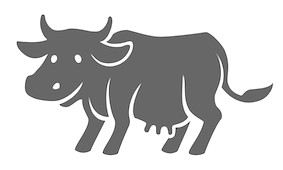 Fust & Friends was started in late 2015 by Jan Middendorp (the main motor behind this project), Minjoo Ham, Andreas Seidel, Allan Daastrup, Dan Reynolds, Florian Hardwig, Beatrice Davies and Ed Noel: We're a group of text, typography and lettering lovers with a warm interest in good-looking language. Most of us are based in Berlin, where we participate in type-related activities and work on publications, videos, events and fonts. The group is international: the first and second batches of typefaces have been, and are being, designed and produced by professionals from Germany, the Netherlands, South Korea, Italy, Denmark, Austria, Britain, and Brazil.
The expressionist typeface Alarm (2017, by Andreas Seidel), which is based on an old design of Heinz König also called Alarm (1928, at Trennert).
Presto (2017, by Andreas Seidel), a revival of a script by Helmut Matheis (1970).
Teddy (2017, by Minjoo Ham). A layerable typeface that started out as a digital version of Ernst Bentele's Freely Drawn Italic alphabet (1953). It comes with an interesting set called Teddy Catchwords.
EXTERNAL LINKS
Fust & Friends


[Buy fonts]
Fontspring link [Buy fonts]
MyFonts search
Monotype search
Fontspring search
Google search

INTERNAL LINKS
Commercial fonts (small outfits) ⦿ Type designers ⦿ Type designers ⦿ German type scene ⦿ Typefaces related to German expressionism ⦿ Dingbats (original) ⦿