AK Desain (or: Bangun Studio) [Aan Kurniawan]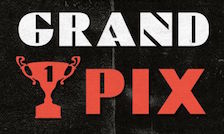 Makassar, Indonesia-based designer of these typefaces in 2017: Gaja Hidoep, Crashand, Blank (sci-fi), Fontolo (poster sans), Teratur (trekkie font), Hallows (pointy Halloween typeface), The Future, Legend, Asman Script, Trying Brush.
Typefaces from 2018: The Shift (a modular monoline sans), Irisan, Boya (minimalist rounded sans), Lonjong, Akur, Tebal, Lhove, Bunga, Grand Pix (art deco), Balle (thn sans), Tulisan (signature font). Graphicriver link.