AG Font [Choi Jeong Ho]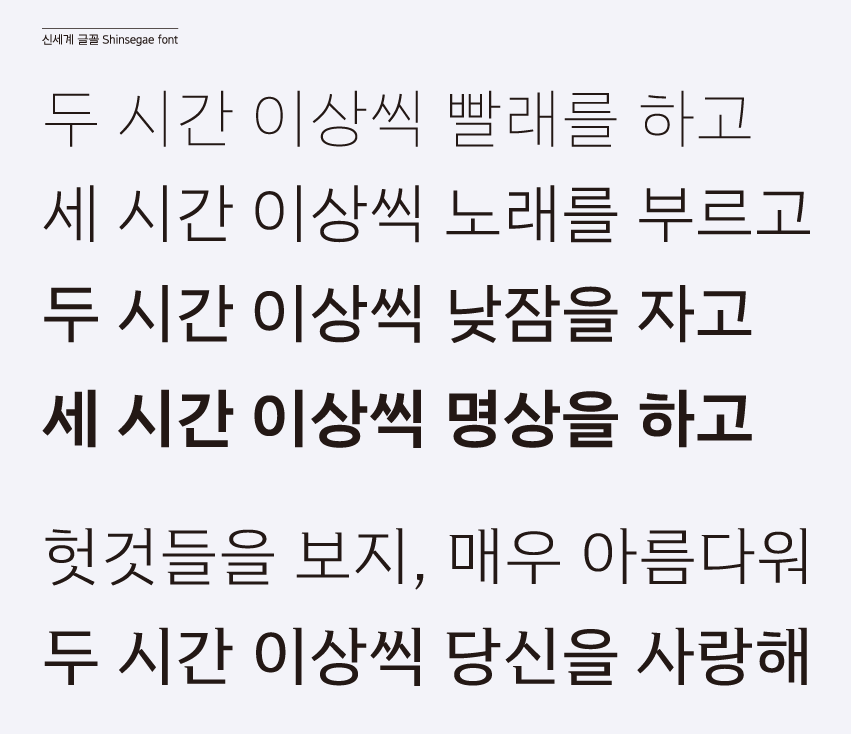 AG Font is a commercial Korean type foundry that sells typefaces by Choi Jeong Ho, who studied at Hongik Universit. A timeline of their fonts:
2017. Developed logotype for Gugak Broadcasting Systemi and created Shinsegae for Shinsegae department store. Released AGSuperBlackGothic.
2016. Developed Arita Heiti for Amore Pacific.
2015. Released AG Myrrh.
2014. Released AG Mano. Developed Arita Buri for Amore Pacific.
2013. Released AG Leesang and AG Ahnsangsoo Rounded.
2012. Updated AG Ahnsangsoo.
2011. Developed Arita Sans for Amore Pacific.
2007. Developed Hankil for Korea's Ministry of Land and Ocean.
2006. Developed Arita Dotum for Amore Pacific. Released AG Ahnsangsoo.
2004. Released the origibal Soo series (Ahnsangsoo, Myrrh, Mano, Leesang) by Hangeul Design Research Lab.
1993. Released Mano.
1992. Released Myrrh.
1991. Released Leesang.
1988. Original drawing of the typeface Choijeongho.
1985. Design of Ahnsangsoo.
Fonts by other designers: Gongan, 310Ahnsamyeol, 310DongDong, 310U-haehae, RyuGounHangeul, RyuDonggeulHangeul. Custom fonts: Shinsegae, Seokbo, Arita.
EXTERNAL LINKS
AG Font
MyFonts search
Monotype search
Fontspring search
Google search

INTERNAL LINKS
Type designers ⦿ Type designers ⦿ Commercial fonts (small outfits) ⦿ Korean (Hangul) ⦿ Type design in South Korea ⦿