Calamar Art (or: Calamar Studio) [Oksana Petrenko]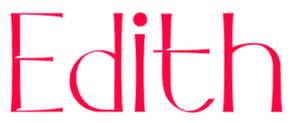 Lviv, Ukraine-based designer of these typefaces in 2017: Buenos Dias (brush script), Gillian (brush script), Wisteria (irregular script), Bellamy (doodle brush script), Holly Jolly.
Typefaces from 2018, mostly calligraphic: Creamy, Ambrose, Saint Amour (calligraphic script), Montpellier (a signature font), Galanthia (a great thin script), Giselle Script (calligraphic), Laster, Better Letter, Roselyn Script, Amelie Script, Stream, Bubbles, Dessetum (brush style).
Typefaces from 2019: Euphoria, La Roche.
Typefaces from 2020: Modernist (calligraphic), Wildflower (hand-printed), Crystal Noir (art deco caps), Solange (a decorative serif), Olivie Font Duo, Edith (elegantly flared), Le Major (a fashionable all caps typeface), Ms Claudy (formal calligraphy), Jadore Vous, Modern Symphony (a connected script), Desert Song (a wild script), Wonder Garden, Le Grand (a fashionable serif), Monologues.
Typefaces from 2021: Saint Viet (calligraphic, for Latin and Cyrillic).