Brumale [Stefano Giliberti]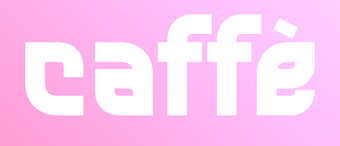 Salerno, Italy-based designer of these typefaces in 2018: Sonica (a rounded techno sans), Giordano (a geometric sans), Sauro (techno family), Deciso (octagonal / mechanical / brutalist: free), Adita (sans), Partita (a free outlined pixel font family), Marmo (slab serif), Denso (sans), Apice (a free sans), Altero (titling sans), Parco (a rounded octagonal multilined typeface family), Mani (a free set of hand icons), Sagoma (bilined), Serico (a free semi-calligraphic display typeface), (Altero (caps only sans), Animosa (free), Voluta (rounded sans, with a handicapped lower case e), Stoica (a fine monolinear sans), Anodina (free), Mandorlato (a free display typeface with almond-shaped glyphs).
Typefaces from 2019: Osmica.
Typefaces from 2021: Desta (a squarish family in 18 styles, with some styles branded neon), Agosto (a dry brush script with calligraphic roots). Blog.
Typefaces from 2022: Valerio (a high contrast boutique serif).