Zimages [Zinaida Zaiko]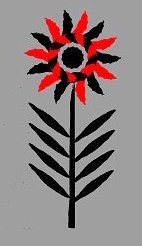 Illustrator and designer in Minsk, Belarus. Creator in 2018 of the modular squarish typeface family Domino, the geometric color font Love Birds, Xmas Cookies, the bicolored octagonal font Quarta, the stone carving font Brave Viking, the color stitching font Lovely Day, the color art deco typeface Trigon Wheel, the stitching font Crossstitch, Patriot, the brush font Red & Black, and the color SVG Opentype font Lavender Time.
Typefaces from 2019: Great Canadian (a textured all caps typeface). Fontplanet link. Creative Fabrica link.
EXTERNAL LINKS
Zimages
Behance page
Creative Market page
MyFonts search
Monotype search
Fontspring search
Google search

INTERNAL LINKS
Type designers ⦿ Type designers ⦿ Multicolor typefaces ⦿ Type design in Belarus ⦿ Brush script typefaces ⦿ Typefaces for stitching ⦿ Stone age fonts ⦿ Octagonal typefaces ⦿ SVG typefaces ⦿ Textured typefaces ⦿