Typografische (was: Hardal Studio) [Fatih Hardal]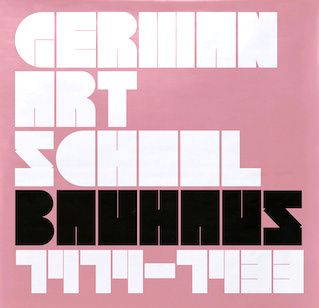 Istanbul, Turkey-based founder of Hardal Studiuo, and later Typografische. His typefaces include Hardal Serif (2018), the free experimental font Cylinder (2018), and the free experimental typeface Nisantasi (2018, a gothic fraktur).
In 2018, Fatih Hardal and Mustafa Akülker co-designed the hipster sans typeface Unshaped. At Marmara University, he designed the commercial typeface Hardal Serif (2018).
In 2018, Fatih Hardal and Muhittin Gunes set up Bold Type Istanbul. Their joint typefaces at Bold Type include the sans typeface families Bold Type Modern (2018) and Bold Type Grotesk (2018).
One of his most remarkable typefaces is the Bauhaus-style fat font Quad (2018).
Typefaces from 2019: FH Giselle, FH Fraktur.
Typefaces from 2020: FH Cordelia Display (with Japanese brush stroke terminals), FH Oscar (a grotesque family inspired by Breite Grotesk, Akzidenz Grotesk and Monotype Grotesque; some alternate letters follow the hipster trend), FH Phemister (inspired by Phemister Old Style by Alexander Phemister), FH 1089 Display (a severe contrast fashion mag typefaces with a stunning negative 40 degree axis), FH Ronaldson (a sharp-edged typeface family; like FH Phemister, it is inspired by Ronaldson Old Style).
Typefaces from 2022: FH Alpha (two styles, loosely based on Hermann Zapf's Optima), FH Ampersand (42 styles, inspired by Elzevir Gothic, 1897, ATF).