Namogo Design [Tudor Munteanu]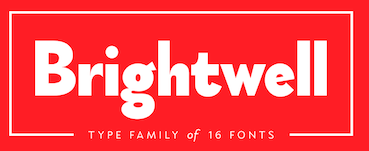 Iasi and Bucharest, Romania-based design studio. Tudor Munteanu (Iasi) and Cristi Bordeianu (Iasi) designed the great mischievous retro sans typeface family Brightwell, the quirky retro display or cartoon typeface Willie, and the runder sans typeface Jacques in 2018.
In 2017, they designed the sans family Kentledge and the all-caps sans typeface Jaques. You Work For Them link.