Creatype Studio (or: Taro Creatype, Crella Marketplace, Rahardi Creatype) [Mohamad Rian Rahardi]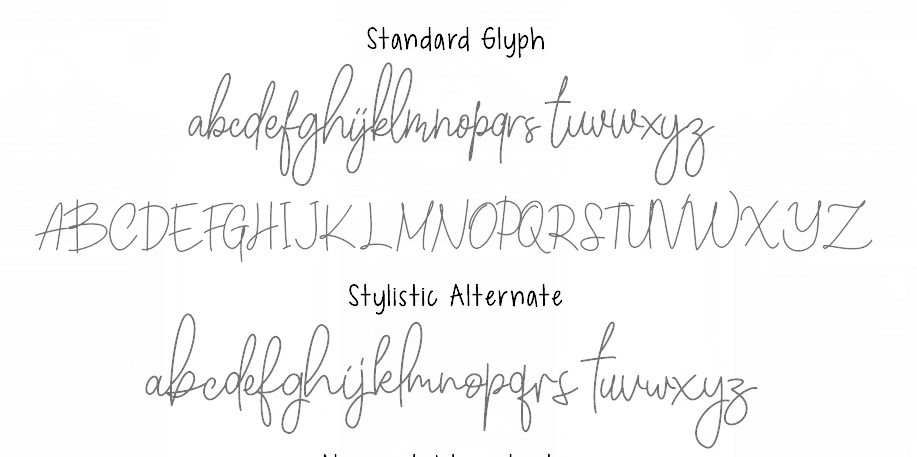 Depok and/or Bangka Belitung, Indonesia-based designer (b. 1979) of these script typefaces in 2018: Guthenberg (signage script), Rampage Monoline, Chicago Script (baseball script), Entreaty (signage script), Striped King, Rathyland, Banshee (brush script), Aksana (brush script), Just Signature, Granite (brush), Wakanda, Halimun (signature font), Jacklyn (signature font), Winchester (signature font), Jelytta, Bulgatti, Southampton, Little Jack.
Typefaces from 2019: Barcetto, Butterly, Huttely, Qrownly, Questa White (a monoline script), Oklahoma, Guthenberg Bold, Estylle Madison, Thankfully, Mistrully, Sophia Christie, Attemptyon, Maghody, White Angelica, Gilligan Shutter (monoline script), Ballystic, After Sunset, Barcelony, Brittany Signature, Cervanttis, Clattering, Estrela, Endestry, Guttenbay, Hello Santtiny, Herdrock (brush style), Hey Lucky, Kasting Script, Billystuck, Porcelain, Questa Whitte, The Gwathmey.
Typefaces from 2020: Starshy, Kastyle, Scarletty, Thransty, Quinttor, Breaker The Brush, Jattayu, Lazy Jumps (dry brush), Besties Matthew, Gesthyla, Ganttlets (dry brush), Estelly, Oklahoma, Blastyes, Stadella, Twister, Gistesy, Brittanya Goldenite, Monttrela, Estrela (a rabbit ear script), Alesandra, Eleanor, Evangeline, Masticusy, Sydhartta, Jumps Steady, Bandage Kroasty, Hanastly, Retylle Solyta, Rampage Monoline, Estylle Madison, Halmahera, Hypebeast (spurred, caps), Whisholder (spurred, caps), Cristabella, Mallorie, Baquette, Crocky, Gadroons, Halymoon, Magdalyn, Raysha.
EXTERNAL LINKS
Creatype Studio (or: Taro Creatype, Crella Marketplace, Rahardi Creatype)


[Buy fonts]


[Designer info]
Crella link
Dafont page
Behance page
Creative Market page
MyFonts search
Monotype search
Fontspring search
Google search

INTERNAL LINKS
Brush script typefaces ⦿ Type design in Indonesia ⦿ Sites with only a few free fonts ⦿ Type designers ⦿ Type designers ⦿ Signature/logo fonts ⦿ Signage typefaces ⦿ Monoline script fonts ⦿ Dry brush script typefaces ⦿