Creative Media Lab [Kadek Adi Mahardika]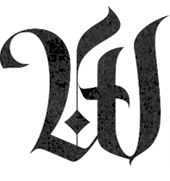 Bali, Indonesia-based designer (b. 1983) of Baruna (2018: vintage decorative font), Brotherley (2018), the hilarious Chef Characters Icons (2018), the sans typeface Drupadi (2018), the ball terminal typeface Cameo Sweet Gothic (2018), the handcrafted typefaces Miyake Signature (2018), Kiddo Handwriting (2018), Puralova Script (2018) and Children Alien (2018).
Typefaces from 2019: Jollin, Jollin Family, Popstick (an ultra-smooth popart style rounded sans), Yellost (blackletter), Chalk and Pamor, Little Pea, Tropiello (Tuscan, Victorian), Pink Shark, Molga, Othelie (swashy and medieval), Brume, Little Pea, Kuashe (monoline), Lordish (blackletter), Blue Angel, Black Cameo (spurred), Puralova, Milova (a great calligraphic typeface).
Typefaces from 2020: Zolina (a decorative sans, with a variable font added), Black Mango (a chic 10-style display sans with some flared stems; +a variable font), Mesdag, Prettywise (a decorative serif), Loubag (an elegant short-ascender vintage display typeface in ten styles), Kooka (a variable width stylish exaggerated wedge serif family), Belle Story (a high contrast display serif), Losta Masta (a decorative serif), Matterdi (a fashion mag family with an extremely large x-height), Popstone (psychedelic, with a variable font), Carpellon (a tattoo font), Dorris (a swirly psychedelic font), Losta Masta, Mavera (a modular display font), Rajjah Famillia (a blackletter), Allaina (a Victorian serif), Kaoly (a stylish bold serif), Cattedrale (blackletter).
Typefaces from 2021: Losta Bonita (psychedelic), Black Mango (Kadek Mahardika) (display sans), Naskle (psychedelic), Reggy (psychedelic), Losta Frida (a curvy display serif), Parka (a decorative saber-edged stencil typeface in nine styles), Missy Voya (a decorative serif), Greyst (a fashion mag display typeface), Skinny Joe (revisiting the bell bottom 1980s in a wonderful wide display family), Morgy (intestinal), Magrit (an ultra-fat high-contrast display typeface), Pretty Boy (a decorative serif family), Catavalo (a 6-style fashion mag typeface), Voire (a swirly lachrymal serif family consisting of 18 fonts), Viva Kaiva (an intestinal and perhaps psychedelic typeface), Pink Crestelle (a ten style display typeface, and a variable font), Benoa (a 7-style decorative serif).
Typefaces from 2022: Losta Nova (11 styles), Mango Style (10 styles; a stylish wide display sans with straight terminal endings: +a variable font), Cobya (a variable fashion mag family in 28 styles, influenced by ocean waves and liquids), Missy Voya (a stylish display serif), Losta Nova.
EXTERNAL LINKS
Creative Media Lab


[Buy fonts]


[Designer info]
Fontbundles link [Buy fonts]
Dafont page
Behance page
Creative Market page
MyFonts search
Monotype search
Fontspring search
Google search

INTERNAL LINKS
Sites with only a few free fonts ⦿ Icon fonts ⦿ Signature/logo fonts ⦿ Children's handwriting fonts ⦿ Calligraphic typefaces ⦿ Type designers ⦿ Type designers ⦿ Blackletter fonts ⦿ Monoline script fonts ⦿ Commercial fonts (small outfits) ⦿ Victorian typefaces ⦿ Tuscan fonts ⦿ Typefaces that emulate chalk ⦿ Popart typefaces ⦿ Psychedelic types ⦿ Tattoo fonts ⦿ Fashion mag typefaces ⦿ Variable fonts ⦿ Intestinal typefaces ⦿ Fashion mag typefaces ⦿