38 Lineart Studio (or: Grayscale, or: Fontsources) [Muhammad Ridha Agusni]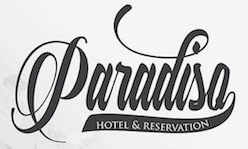 Architect and designer in Banda Aceh, Indonesia, b. 1980, who set up Grayscale, then 38 Lineart, and finally Fontsources.
In 2018, he released the hexagonally-patterned color font Space, the nervous monoline display typeface Barcelona, the monoline script Brandy, the tattoo and metal band blackletter font Amstha, Twinkle (hexagonal texture), Premium Quality, Hightide (signage script), Ashley Pages, Bold Grunge (a wood style Western font), Rabbit House, Strongbold (brush style), Onthel (a rhythmic signage script), Cafeine, Seulanga (calligraphic), Sweet Bubble, Downhill, Architecture (technical writing font), Wisethink (rough brush), Emerald, Ghotic, Oakland (signage script), Parthenon (signage script), Strawberry Night (script), the formal calligraphic font Beauty Athena, the inline font Epicentrum, and the signature font Attitude in 2018.
Typefaces from 2019: Ghoust (a marker font done at Cititype), Diamant Handwriting (a signature font), Utrecht (with Siti Saribanon Nurjannah), Exhibitionist (a fine rhythmic script), Holimount, Prague Metronome (a thin signature script), Allegroost (a brush typeface), Anisha (script), Kyoto Northern, ChiQuel (a Victorian display typeface that can be layered), Hillstone (a dry brush script), Malique, Ginchiest (a retro signage script), Kid Knowledge, Haghia, Khatija Calligraphy, Bernound, Graffity, Brandy Script (monoline), Downhill, Concept (sketched, blueprint font), Konya (signature script), Blacksmith, Curve Calibration (condensed sans).
Typefaces from 2020: Whiplash (an all caps dry brush font), Aceh (a 36-style geometric sans), Youthink, Sacred Letter (a vintage weathered script), Serif Sketch (2020, by Muhammad Ridha Agusni and Siti Saribanon Nurjannah), Corinthiago, Smart Chameleon (2020: a hand-crafted typewriter font by Muhammad Ridha Agusni and Siti Saribanon Nurjannah), Hiroshima Gyoshi (a brush font inspired by Japanese calligraphy), Roughmarker (dry marker font), Brotherhood, Blugie (a fat finger font), Rome Ionic (an all caps roman typeface), Black Orchestra (a great horror or black metal font), Blacl Orchestra (a horror font).
EXTERNAL LINKS
38 Lineart Studio (or: Grayscale, or: Fontsources)


[Buy fonts]


[Designer info]
Crella link
Fontbundles link [Buy fonts]
Dafont page
Behance page
Creative Market page
MyFonts search
Monotype search
Fontspring search
Google search

INTERNAL LINKS
Type designers ⦿ Type designers ⦿ Blackletter fonts ⦿ Type design in Sumatra (Indonesia) ⦿ Tattoo fonts ⦿ Signature/logo fonts ⦿ Horror fonts ⦿ Architectural lettering/typefaces ⦿ Signage typefaces ⦿ Multicolor typefaces ⦿ Hexagonal typefaces ⦿ Brush script typefaces ⦿ Calligraphic typefaces ⦿ Commercial fonts (small outfits) ⦿ Bubblegum typefaces ⦿ Textured typefaces ⦿ Dry brush script typefaces ⦿ Monoline script fonts ⦿ Wood Type ⦿ Western fonts ⦿ Sites with only a few free fonts ⦿ Sketched typefaces ⦿ Graffiti fonts ⦿ Victorian typefaces ⦿ Signature/logo fonts ⦿ Typefaces inspired by the Trajan column in Rome ⦿ Typewriter fonts ⦿