Dharma Sahestya [Ahmad Jamaludin]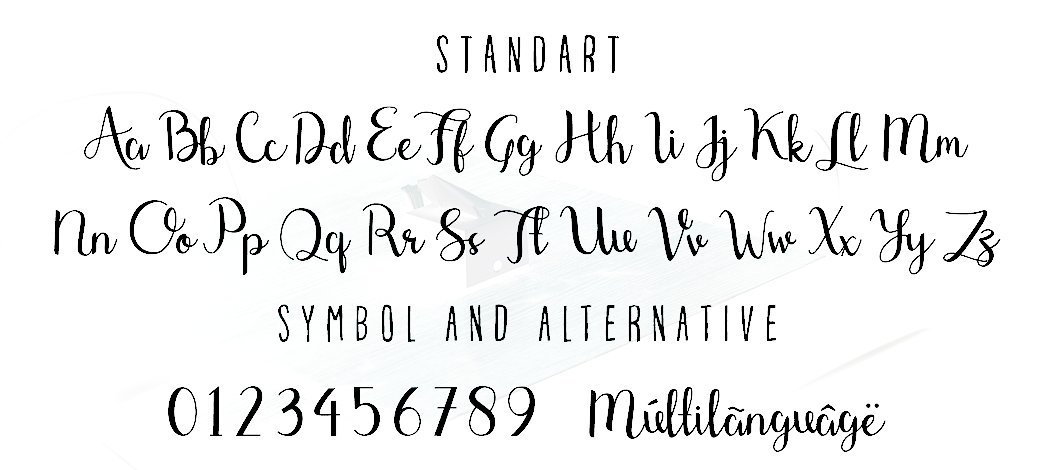 Aka Dharmas. Malang, Indonesia-based designer (b. 1998) of the hand-crafted and script typefaces Serenity (2018: monoline script), Monatia (2018), Real Kindly (2018), Just Sunday (2018), Olivia (2018: a monoline script), Roselyne Script (2018), Youthness (2018), Effort (2018: calligraphic), Aprils Sans (2018: free), Rhesmanisa (2018) and Shefilla (2018). Other fonts include the monoline display typeface Brotherhood (2018).
Typefaces from 2019: Average (a sharp-edged text typeface), George, Simplicity Angela, Bottomland, Pamella, Audrey and Reynold (calligraphic, as for weddings), Rotterdam, Grandiose (script), The Britney (calligraphic), Germany Script, Germany Sans, Magenta (a signature font), Effort (calligraphic script), Aprils, Calorie, Setting Fires (a monoline script by Dharma Sahestya).
Typefaces from 2020: Cyrano (all caps, art deco), Mattire (a stylish bold display typeface), Margin (a chubby serif font), Just Sunday (a lively upright script), Bargie (a chubby decorative serif), Transcity (a swashy display serif), Senja Mentari.
Typefaces from 2021: Bon Foyage (a decorative serif).