My-Lan Thuong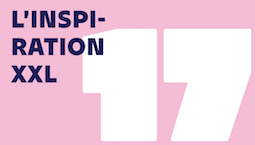 Thuong attended ESAD Amiens for Graphic Design and later pursued a career in type design. In 2018, she received an MFA in Type Design from the Ecole Estienne in Paris. She collaborated with type foundries Coppers and Brasses and Type Network prior to joining New York City-based Sharp Type as a type designer in 2019. Her typefaces:
Maple Leafs (2017). Co-designed with Etienne Aubert-Bonn at Coppers and Brasses in Montreal, Maple Leafs is a fast and aggressive typeface commissioned for the Toronto Maple Leafs as a display face to use along with their existing typefaces.
Mammouth (2017). Done together with Etienne Aubert-Bonn at Coppers and Brasses, Mammouth is a commissioned typeface family for a gala on Tele Quebec where teenagers can vote for the people, events, and causes that influenced them the most during the year. Mammouth contains a heavy and an ultra-fat style.
She assisted Justin Sloana at Sharp Type with Simula (2019).
EXTERNAL LINKS
My-Lan Thuong
MyFonts search
Monotype search
Fontspring search
Google search

INTERNAL LINKS
Type designers ⦿ Type designers ⦿ Type design in Quebec ⦿ Corporate typefaces ⦿ Type design in France ⦿