Alejo Bergmann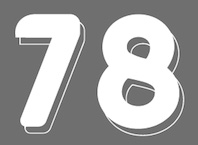 Graduate of Universidad Nacional de Rosario, and co-founder of Designals who is associated with the free font foundry Rostype, which is also located in Rosario. He is the cofounder of Rosario Design, an event aimed at students and design professionals whose objective is the exchange of experiences in order to promote academic ties with the professional field of design. He designed these typefaces:
Sauce Type (2014: experimental).
The free modular sans typeface Cunia (2018)
The free bilined typeface Potra (2018).
Facon (2018). A free speed emulation font designed by modifying Christian Roberston's Roboto.
Bondi (2018). A free art deco poster type.
Fulbo (2019, with Emmanuel Baldor). A free athletic lettering / soccer shirt font family published at Rostype. See also Fulbo Tano.
Fontsquirrel link.
EXTERNAL LINKS
Alejo Bergmann
Dafont page
Fontspace page
Behance page
MyFonts search
Monotype search
Fontspring search
Google search

INTERNAL LINKS
Type designers ⦿ Type designers ⦿ Type design in Argentina ⦿ Sites with only a few free fonts ⦿ Experimental type ⦿ Athletic lettering faces ⦿ Soccer typefaces ⦿ Art deco typefaces ⦿