Matra Creative [May Adifarzan Muis]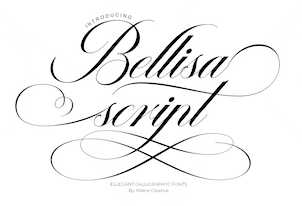 Indonesian designer (b. 1979) of Aishanaziha (2019: a script), Claudia Betta (2019: formal calligraphy), Umbrellia (2019: a calligraphic script), Firstland (2019), Aurisha Script (2018: script), Kattelyna (2018: calligraphic script), Medharetta (2018: a script) and Janetha Script (2018).
In 2020, he published the formal copperplat calligraphic script typeface Bellisa Script (+Ornaments).