Putra Cetol Studio [Putra Novembria Candra Kusuma]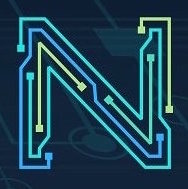 Karanganyar, Indonesia-based designer, b. 1989, of these typefaces in 2018:
The spurred typeface Darkrise.
The circus font The Circus Show.
The futuristic typeface Digitechno.
The curly script typeface Valentijn.
The monoline poster typeface Revalate.
The monoline cursive script typefaces Simplyline, Cinta Cantik, Antiqueline, The Beautyline, Aiushtya, Skywave, Simbok Pudjie and Yesie.
The vintage typeface Nuri.
The retro signage script typeface Vintage Party.
The tall octagonal typeface Armor.
The display typefaces Ratigk, Deco Tech, Horstail and Murai.
Playlines.
The tiki font Tikiland.
The script typefaces Jofi, Beauty Love, Bigfun, and Rhonde (a free swashy calligraphic typeface).
The upright scripts Shathika, Sweetyhearts and Shaquilla.
The brush typefacesAuthorfun and Pax Suyud.
The weathered condensed Therlalu.
The color fonts Garis Lengkung and Circuitra.
The textured typeface Quiltrix.
The poster typeface Audrey.
Typefaces from 2019, mainly calligraphic except if specified otherwise: Attaira (art deco and script), Arshaka (a great vampire blackletter font), Honey Berry, Vanetta, Safiar (font duo), Havina, Eurolite (a modular sans), Florita (font duo), Silky Candy, Ultimate Slayer (brush), Zahiya (a ronde), Networld (a mesh font), Stranger Creature, Amella, Grimscy, Visaka (a tall spurred wedge serif), Micayla, Rougher (brush), Slatter, Rygid (a straightened script), Mixy Missy (an oily script), Qunky (a formal script), Marceila (upright script), Glamoury (calligraphic), Thicxer, Madhen (script), Secret Darling, Keshia, Mahaputra (a spurred swashy Victorian typeface), Busther (brush style), Sherley, Shanela, Rotters (script), Sweety Lovers (script), Aliyah, Laureta, Tashia, Smash Wall (a glaz krak typeface), Delacruz (techno), Elvino (techno), Crava (a vintage display typeface), Bornena (curly script), Vintage Queens (for vintage signage), Kanaya, Yuanita, Daysha, Thickline, Maze Line (labyrinthine), The Doctor (a signature font), West Kingdom (fat signage script), Pixel Bit, Barstrip, Arjunka, Waffle Latte (monoline and connected), Strip Deco (Broadway style), Corlita Script, Fathur (signature script), Royal King (inline, vintage), Boldest (an oily fat font), High Mount (titling sans), Stasya, Ultimate Class (a thin monline script), Hai Eisya (geometric sans), Dirty Rock (grunge), Hello Eisya, Boldline, Dvorak (dry brush), Ayana, Bigdot, Ghaya, Scary Night, Keytip (Victorian), Melodious Script, Lusya, Nachelle.
Typefaces from 2020: Royal Queen, Headbrush, Coldcoast (script), Mahacara, Goldenlife (an upright signage script), Lyodra (a monoline script), Mayla (wild inky calligraphy), Faylake (a fat finger font), Grandmora (monoline script), Qonitya, Clowney (an inky script), Shafiqa (a rabbit ear script), Spirly (curly, Victorian), Quentara, Roxer, The Excited (signature script), Street Road (modular), Rasputia (a calligraphic script), Retroking. Creative Fabrica link.
EXTERNAL LINKS
Putra Cetol Studio


[Buy fonts]


[Designer info]
Crella link
Fontbundles link [Buy fonts]
Dafont page
Fontspace page
Behance page
Creative Market page
MyFonts search
Monotype search
Fontspring search
Google search

INTERNAL LINKS
Type designers ⦿ Type designers ⦿ Type design in Indonesia ⦿ Monoline script fonts ⦿ Multicolor typefaces ⦿ Textured typefaces ⦿ Circuit board typefaces ⦿ Commercial fonts (small outfits) ⦿ Brush script typefaces ⦿ Hawaiian (tiki) fonts ⦿ Geometric solid typefaces ⦿ Octagonal typefaces ⦿ Curly typefaces ⦿ Signage typefaces ⦿ Circus fonts ⦿ Futurismo ⦿ Calligraphic typefaces ⦿ Victorian typefaces ⦿ Signature/logo fonts ⦿ Dry brush script typefaces ⦿ Art deco typefaces ⦿ Labyrinthine fonts ⦿ Pixel/bitmap fonts ⦿ Piano key typefaces ⦿ Signage typefaces ⦿ Glaz krak typefaces ⦿ Blackletter fonts ⦿ Ronde (Rondo, Rundschrift): Upright scripts ⦿ Victorian typefaces ⦿ Signature/logo fonts ⦿ Wild calligraphy in type design ⦿