Creativework69 Studio [Daddi Daryawan]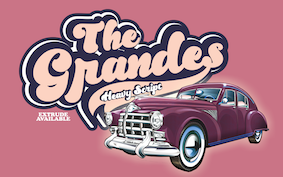 Bandung, Indonesia-based designer, b. 1969, of Skatter (2018: signage script), Indonesian (2018), The Beach Boy (2018), Bali Paradiso (2018), Betterday Calligraphic (2018) and Hartford (2018).
Typefaces from 2019: Playground, Bellaviesta (script).
Typefaces from 2020: Cheese Roll (a layerable comic book typeface), Freezone, Crunchy Croissant, Spooky Monster, Caramel Candy, Sketcher, The Centurion (a decorative blackletter), The King Of Romance (a rabbit ear script), Chicken Sticks (a fat finger font), Caramel Candy, Brigitte Eigner (a signature script), Black Eagle (a dry brush script), Chicken Soup, Homelike (an oily bubble or balloon font), Khalifah (Arabic emulation), Blackboard, Grandes (a fat script), Enchantee, Alessandra, Mellodious (a monoline script), Monkey+Banana, Mister Clown, Maheswari (a wild script) Blessing (script), Deathblood (brush).
Typefaces from 2021: Grandes (a heavy retro signage script), Mister Clown (a children's book font), Enchantee. Creative Fabrica link.