Inopatype (or: Kotak Kuning Studio) [Arif Dwi]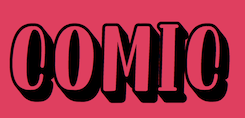 Surabaya, Indonesia-based designer of these script typefaces in 2018: Shalmone Hunter (sketched), Metalurdo, Kiara Tosfa (or Qiara Tosfa; monoline script), Kidosplay, The Foughe Script, Langit Merah, Bro Rintto, Fiona Lattina.
Typefaces from 2019: Carelo Brush, Greattong Brush, Rostering Brush, Cufis Decor, Breyhana, Hello Najwa, Lambresia (a wide connected retro script), Kampiun Samgor, Saghinores, Exarros (an all caps sans family for posters and display), Gadimon, Shagie Hodie, Sweaty Belvin, Johnie Horian (marker pen font), Abeganshi, Jarbomhollow (a fat finger font), The Senom (a dry brush font), Childhood Memories, William Dhatos, Kalvise Brushy, Rhogsainel, Diverplate, Sarodine, Aeroshodic, Montecarlito, The Baghotta Script, The Saxibrush, Aerocentrix, Thundergood (a shadow font), Garlobrush, Andolucia, The Labothings, The Miladiator, Hendangan, Roximura, Amostely Signature, Rhyndatton, Willingar Diary, Wildest Force, Hemondalisa (a shadow typeface), Black Roties (white on black), Broughesnaro, Bad Saturday, Anordighos, Clasicalderibbon, Marrocin Funnies (monoline marker pen font), Danisha Romance, Asimone Brush, Adelarsio, Sandrina, Baseboy Greek (a shadow font), Crash Mounty, Allingkug Wellany, Willyan Rocks, Empire Samgor, Almonthy Mirotas, Daywalker (a shadow font), Zombie Carshel (brush font), Dhagienol Sans (a shadow font), Kodinah Diary, Ramphobias, Kawula Muda, Asmelina Harley, Homenuli Shadow, Westtgonia Barneh, Youth Brush Daylight, Jacklyn Milner (blackboard bold), Bargeritho, Melankolis, Brush & Wedco, Kaldevaderibbon, The Lamontrush, Crosaline Hulok, Bughartta, Aliando Rocky, Holligrandina, Albeon Round (a rounded monoline sans), Gadrey Shadow, Beethoven Syinthesa, William Morittan (script), Morningdoodle, Mozaik Duren (a triangulated typeface), Brought The Style, Boldieso Lehonu, Lambresia. Puzzleboxs, Mycuteballon (a balloon alphading), Skallight Millagra (script), Casa de Amor, Armonela Black (a prismatic or toothpaste font), Rhomelia Strip, Go Speeds, Ortisan Signature, Allenattore (script), Black Hurricane, Aeromus Kirho (a hand-crafted circus font), Ramen Noodle (prismatic), The Foughe Script, Bluck Amorhies, Dhuki Minerwo, Badminton Shadow, The Crost Horment, Lorden Holen (calligraphic script), The Black Cassanova (a shadow script), Alondria Bepah, The Capten Hoyda, Adelia Shawn (a monoline marker font), Southern Lourent, Southern Jannie, Anthoni Signature, Sarodime (calligraphic), Marmia (calligraphic), Blangkon Script.
Typefaces from 2020: Thoderan Notes, Malliya Signature, Amelia Stanley (a wild calligraphic script), Miguella Charlotte (an elegant wild script), Almonthy Mirotas (a fat finger font), Haniberryku, Fruity Stories, Sweet Garnish, Renatta Walters, Rachel Lovelyn, Sugar Charm, Amirah Brillone, Donittan Story (a wild script), The Macksen (a bold script font). Creative Fabrica link.
EXTERNAL LINKS
Inopatype (or: Kotak Kuning Studio)


[Buy fonts]


[Designer info]
Crella link
Fontbundles link [Buy fonts]
Dafont page
Fontspace page
Behance page
Creative Market page
MyFonts search
Monotype search
Fontspring search
Google search

INTERNAL LINKS
Type designers ⦿ Type designers ⦿ Sites with only a few free fonts ⦿ Type design in Indonesia ⦿ Children's handwriting fonts ⦿ Monoline script fonts ⦿ Calligraphic typefaces ⦿ Signature/logo fonts ⦿ Sketched typefaces ⦿ Prismatic typefaces ⦿ Circus fonts ⦿ Blackboard type ⦿ Brush script typefaces ⦿ Dry brush script typefaces ⦿ Wild calligraphy in type design ⦿