Letterara Studio [Thomas Aradea]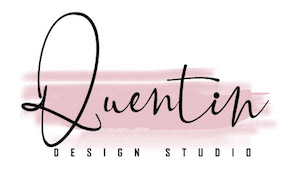 Yogyakarta, Indonesia-based psychology student, b. 1988. He designed these typefaces in 2021: Still Valentine, Still Valentine.
Typefaces from 2020: Bellissa, Declaration Of Love, Endless Love, Bobby Anderson (a dry brush script), Thunder Ragnarok, Our Valentine (an inky script), Shepherd, Snowbound, Romeo Juliet, Sheepfold, Christmas Wonderland (a brush script), Holi Christmas Eve (an upright wild script), Christmas Journey, Mabelle (wild calligraphy), Barbiel (a wild calligraphic script), Michaello (a brush script), Sabastian (a wild inky script), Christmas Lights (a wild script), Merlyn, Snowball Bush,, Christmas Magic (a creamy script), Cheerful Day (a wild script), Snowland (an inky Treefrog style script), Rolling Beat (a dry brush script), Batik Worldwide (a great textured font), Creepy Witch (a Halloween font), Angelynn Monogram, Angelynn, Mattera, Sweet Husky, Father Christmas, Hadriel, Alleffra, Olliffia (a great wild calligraphic script), Aguellera (a wild script), Angellolga (a signature script), Higher Jump (a dry brush font), Love Lovely, American Bulldog, Heal The World, Alaskan Malamute, Fergitta, Millena, Love Miracle, Cleanliness Power (a bold script, with our without shadows), Rayya (script), Matthew Woolsen, Heaster, Honnitta, Bluettelli, Good Thinking, Fressia , Easter Sunday, Well Done (swashy), Kobryan, Mileadila, Rutter, Jacksonville, Rockybilly (a brush script), Angelin Love (wild calligraphy), Backstreet, Roberto, Honey Bear (a heavy cartoon font), Horror Metal.
Typefaces from 2019: Anderson Silvai (a monoline display typeface), Maithe, The Army of God (a rough brush font), Puppy Love Brush, Beautiful Kisses, Black Note (a cartoon font), Kristabelle, Ramovia (wild calligraphy), Brenda Valentine, Margareta, Fabregas, Darkness of the Night (a brush font), Black Fighter (a dry brush script), Brother Tom (a dry brush script), Antika (a calligraphic script), Gamos, Airora (or Aurora), Keraton, Djoker State, Angel Maleficent, Harleyquin, Boomboyah (dry brush), Seronita (a great ), Untitled Artworkyfonts.com/fonts/letter in the "wild calligraphy" genre), Hertina, Reindeer, Right Now (a monoline script), Assinatura (a signature font), Snowby (snow-capped letters), Rosse, Snowky Brush (snowy letters), Black Area, Mariagata, Cubby Brush, Mariosa , Princess Berlianty, Gennie, Bestowens, Haruka, Kanaggawa, katherine, Halloween Story, Only One, Kutharock, Happy Halloween, Art Maria, Knighthood (dry brush script), California Street (script), After Zero (brush), Hong Kong (dry brush script), Alleluya (script), Handpick (a creamy brush script), Yolanda Love Script, Summer Cherry, Black Pink Summer, Johnson Rock, Hobenshaw (a free bold signage script), Eiffel in Love, Galgadot, Andora, Heanffe, Santeria Signature, Jason Statan (free), Brigitta, Peach Queen, Black Pink Signature, Garbera, Flaming Carrot, Seoul Script, Ferrero Rocker (marker pen font), Ferrero Rocher, Stefani, Adventure Dreamer, and Witherscollin. Fontdaily link.
Typefaces from 2021: Clarissa.
EXTERNAL LINKS
Letterara Studio


[Buy fonts]


[Designer info]
Crella link
Fontbundles link [Buy fonts]
Dafont page
Fontspace page
Behance page
MyFonts search
Monotype search
Fontspring search
Google search

INTERNAL LINKS
Type designers ⦿ Type designers ⦿ Type design in Indonesia ⦿ Signature/logo fonts ⦿ Commercial fonts (small outfits) ⦿ Signage typefaces ⦿ Dry brush script typefaces ⦿ Brush script typefaces ⦿ Horror fonts ⦿ Monoline script fonts ⦿ Calligraphic typefaces ⦿ Valentine's Day Fonts ⦿ Comic/cartoon fonts ⦿ Wild calligraphy in type design ⦿ Textured typefaces ⦿ Treefrog typefaces ⦿