Lobster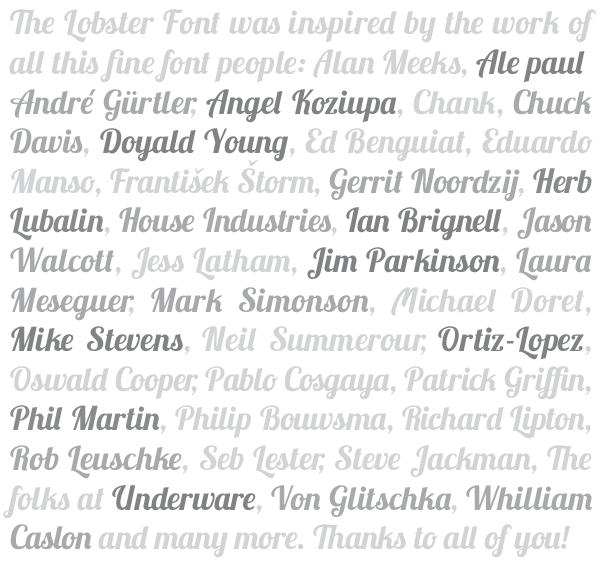 In 2010, Pablo embarked upon an open source font project for the connected retro script Lobster, a script in the style of the diner scripts of the fifties---cool guys would take their girlfriends to the diner and a drive-in movie in their Chevrolets, and make out in the backseat afterwards.

Lobster is also a signage face---supermarkets, take note and wake up!

To the accidental visitor: this is not an average free font---Pablo has paid a great deal of attention to the details in the design, including various OpenType features.