Contraform Estudio
[Edwin Moreira Balladares]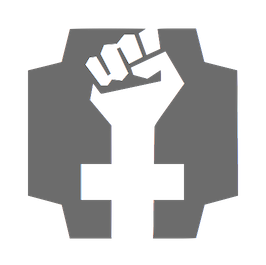 Edwin Moreira Balladares was born and raised in Managua, Nicaragua. He graduated from the Polytechnic University of Nicaragua. In 2019, he obtained a diploma in applied typography by the Barcelona School of Arts & Design, LaBasad, 2019. Presently, he is a graphic and type designer, university professor and poster devotee.
In 2019, Edwin Moreira, Meyling Paz and Lonnie Ruiz (Managua, Nicaragua) co-designed the free socialist revolution font Vandalica Adoquin (2019).
In 2021, he was associated with the Argentinian type foundry Sudtipos. In 2021, Edwin Moreira Balladares and the Sudtipos team designed the 5-style all caps incised typeface Seferis. Behance link for Contraform Estudio. [Google] [More] ⦿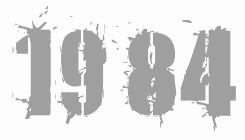 Creator from Managua, Nicaragua, b. 1979, of the grungy display sans Promises Broken Dream (2011), the grungy Policia Corrupta (2012), and the military stencil typefaces Kripton A and Kripton B (2006-2008). Smash Punkers is a grungy stencil face. Alambrado Infernal (2006, Triton Company) is a barbed wire-inspired face. Cerca of Skulls (2008), Deat+Deat (2011), 1 Dimencion (2011), 5 Mentarios (2011), 48 Ver Lost (2011), One Punk (2011) and Breaksteel (2006) are grunge typefaces. Black Metal G (2011) are scanbats of black metal bands. Backspacer (2011) is a circled letter typeface made as a tribute to Pearl Jam.
In 2013, he published The Libertines (old typewriter font) and Batman Evolution Logo (batman dings). [Google] [More] ⦿
Laura Garcia is a graphic designer and illustrator from Nicaragua where she worked several years in advertising and marketing agencies. In 2019, for the Type West program, she designed the angular Oldrich Menhart-inspired typeface Monimbo. Still at Type West, she revived W.A. dwiggins's Electra (1935) as Azzalea (2018). [Google] [More] ⦿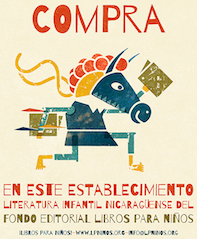 In 2019, Edwin Moreira, Meyling Paz and Lonnie Ruiz (Managua, Nicaragua) co-designed the free socialist revolution font Vandalica Adoquin (2019). Lonnie specializes in children's illustrations and posters. Behance link for Contraform Estudio. [Google] [More] ⦿