Arterfak Project
[Ahmad Ramzi Fahruddin]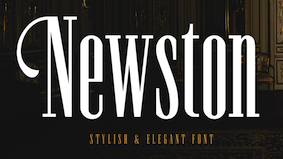 Ahmad Ramzi Fahruddin (aka Ramzehhh and as Ramz Fahruddin, b. 1993) established Arterfak Project in 2015. He is the Palembang, Indonesia-based designer of the display typefaces Aidah (2015, spurred), Temenyut (2015, spurred), Basenglah (2015, a geometric solid typeface), Local Genius (2015), Oropitem (2015, blackletter), Cakmacak (2015), Maeninaja (2015), Yagitudeh (2015, a free doodle font), Cagar (2015, free), Pletakrutuk (2015) and Beguyur (2015), the free experimental techno typeface Semravut (2015), the lava lamp typeface Cagar (2015) and the free spurred vintage typeface Outromoro (2015).
Typefaces from 2016: Anehena (a beveled ornamental typeface), Bongoknian (spurred), Sebasengan (sketched, arched, stitched, textured, eroded and embossed substyles), Sekatoon (Victorian), Bekelakar (Victorian), Sambeltigo, Wayawaya (free bilined art deco), Geroboktuo, Bedengkang, Ringam, Cindo Kato (spurred Victorian typeface), Ngopi Doken (a layered handcrafted typeface family), Bedesau (Victorian), Temenyut (spurred Victorian style), Sirugino (a spurred tattoo / blackletter type), Buyanbengak (spurred), Geradakan (dry brush type).
Typefaces from 2017: Martinez (Tuscan), Hughoney, Rockrace, Monabelia (Victorian), Philosophiya, Love Quake, Childwood, Circulat Decorative Frames, Dakmodal, Yasaman, Bsakoja, Meringam, Besigetz (Victorian), Bedempank, Ngamboel (a modern inline), Jemahok (an inline typeface), Sirunian (decorative blackletter), Belinjangan (brush style), Cerudikan, Kanjian (Victorian deco).
Typefaces from 2018: Mirandah (monoline, vintage), Subversia (Victorian), Bertha (a free display family that includes Shadow Line, Sans and Spurred substyles), Quickers, Marchelle (art deco), Lourena, Mellynda, Leophard (octagonal), Wishteria, Slashback, Katheryna, Febiolla, Tropicane, Maretha (a monoline script).
Typefaces from 2019: Requeiro (a spurred inline vintage font), Mourich (an all caps display typeface), Newston (a tall condensed news headline typeface family), The Black Sugare (blackletter-inspired), Magnies (an elegant stencil), Hermona (a spurred vintage label font), Bronzier (a sports font), Mayhena (a monoline script), Amnestia (a vintage all caps typeface), Highrush (font duo), Humeira (for children's books), Montheim (retro signage font), Hodgeson (a slab serif family), Delaroca, (a spurred black metal band font) Banda Niera, Bargers Distressed (spurred, Victorian), The Realita, Newston (a compressed skyline-style font), Ariestha Script, The Black Square, Requiem (Victorian or rococo inline caps), Invasible, Ferguson (an almost monoline slab serif family), Mirenath (a rounded vintage monoline typeface), Afolkalips (a tribal painted font inspired by the Papuan culture), Mellandry, Masterson (a slab serif western font), Marsheila (art deco), Kanjian, Belinjangan, Sirunian (a decorative spurred typeface), Quickers, Marcheile (slightly art nouveau), Marcheile, Monabelia, Nourishe (a fashion mag sans).
Typefaces from 2020: Trashbone, Burgery (a monolinear all caps children's book font), The Brande and Lotaline (a decorative serif), Rimba Andalas (a tribal font), Bronela (a decorative serif), Wonder Night (a beatnik font), Malinsha (a signage script), Marones (spurred, vintage, all caps), Katenila (a fat finger font), Meliana Script (a brush script), Romelio (sans / script pair), Bondrians (a vintage label font), Black Ravens (a dry brush font), Shinkoya (vernacular lettering), Brothership, Novante (stylish caps), Almatine Script (a flat pen calligraphic script, with perhaps a touch of Arabic script emulation), Almatine Sans, Wargate (a military stencil font family), Bragley (a cartoon font), Varino (a rounded unicase sans family), Ranille (a bold display serif), Neilvard (a vintage label font family), Nagietha, Khodijah (an Arabic emulation font), Sometimes Rough, Savaneta (a vintage all caps typeface), Valmera (a Peignotian sans), Hargalia (classic calligraphy), Cherione (a unicase font), Revans (a display sans).
Typefaces from 2021: Larantuka (an informal font with a dancing baseline), Bolandes (a weathered monoline sans), Delauney (a formal art deco typeface), Chieezy Burger (grungy, vernacular), Ranmor (a vintage slab serif), Andalia (a signage script), Insiders (a dry brush script), Granesta (a dry brush font), Abigral (a Peignotian serif), Suzanstein (a dripping blood font), Broken Console (a retro video game pixel font), Naluka (a tiki or nature park font), Lovatine (a scrapbook script), Rushen (vintage caps in curvy, regular, distressed, stencil and shadow versions), Siegra (futuristic), Komersie (a bold supermarket font), Borensa (a reverse stress font), Rashavine (a dry brush font), Blankone (a brush font), Montagna (a monolinear script), Hadnich (a heavy signage script), Sallomae (a scrapbook font), Vankours (a dry brush font), Wonderful Melanesia (a decorative serif), Albertson (a Tuscan font), Rantika (a bold brush script), Rusthack (a stylish brush typeface), Mustopha (an upright typeface in arabesque style), Marviona (a marker pen font), Marviona (a marker pen font), Niquitta Mirzani (script), Shikamaru (emulating a Japanese brush), Mortend (a 5-style expanded all caps sans), Barlock (an all caps and spurred varsity font), Northash (stencil), Motteka (a beatnik font), Sharely (a brush font), Rompies (a condensed titling sans), Beardsons (a vintage label font), Broken Crush (dry brush).
Typefaces from 2022: Bradrock (a vintage semi-Tuscan Western font), Market Written (a fat finger font), Almalik (Arabic emulation), Vanitha (a brush script), Rambors (prismatic caps with four parallel lines), The Last Shuriken (emulating Japanese), Warzone (an all caps echno / sci-fi font), Kalidony (calligraphic with heart-themed tittles), Lemands (a stocky condensed display typeface).
Dafont link. Creative Market link. Behance link. Graphicriver link. Creative Fabrica link. [Google] [MyFonts] [More] ⦿
Papua-based partner of Letterena Studios in Indonesia. In 2021, their catalog showed these free (mostly script or signature) fonts: AlishaGishela, AllindaLight, amalianurse, AmantariaBeauty, AmorillanOrgendam, AmsterdamLaviera, AmsterdamSignature, AndyttaSelya, ApriliaMarelo, Aprilisa, AulliaBeauty, AuthenticCalisttera, BabyShower, BalenciaLattive, BALLOONDREAMS, BastianRichardo, BelacOrlan, BelindaHeylove, BeratoneEmadre, BerlineSpark, BeterniteLimited, BetterLovely, BlueBird, BrilliantSignature, BuffaloCity, BulgariaEmilton, Bullgeria, ButterflyGlorista, ButterflyHellyna, ButterflyHoliday, CandyDino, Cardrone, CastteloSignature, ChameliaBlinkar, CharlottePharly, cheesefoodies, ClaraSherly, ClarlisseDawson, Collinsaber, CutieDelina, DandelionPelangi, Darinella, DEARHONEY, Deirma, DeliaMonogram, DelrosaHoliday, DerlinataSpace, Derllina, DettinaLaura, DominicLaurence-Italic, DrawingKids, DreamsKuliah, EmelyDays, Emelylove, FarmhouseMorning, Ferttigra, FuturisticCaligraph, FuturisticSignature, Hafizah, HandoverSignature, HandwrittenDreams, happyfloral, Hercutes, herlitta, HestteroidBrilliant, Hiratheria, HirestariLove, HolidayMantilda, HumairaMonogram, HuttanCerote, IndonesiaCeriwise, JackyBoys, JanjiCinta, Kagemasha, KalingtoneBrilliant, LambertaSignature, LemonDelight, LemonteBuster, Lightshoot, LolyttaRenda, LombokBeach, loveerlia, LovelyBeralyna, LovingParis, MariraBinttang, MarlytaLovely, MenttariSparkle, MichiganCustom, Namashte, NotedParty, PartyRocky, PatrickHinton, PattersonSouthern-Italic, PIXELCRAFT, PortofolioBrilliant, Prilistale, PrincesGabriela, RafaelaMonogram, RafaestyWigera, RaflesttaElisha, Rallystta, RichardoKenedy, RoslittaAganta, RosteraSignature, RotherdamSignature, Rubie, Sandershon, sarahbetty, SepiaLove, SilvanaBright, Simphonitta, StephensonBrandon, SummerBeach, SummerFlowers, SummerLovely, SweetCake, Syahrinelove, SymphonyCalligraphy, Tametogde, TheCaliforniaHustle, TheCralingtonSignature, TheLimited, TheSundayLovely, TomcatLikely, Tomihesta, TwinkleSpark, venttawatter, VictoryGustina, VierastiMonogram, WashingtonCalligraphy-Italic, WashingtonLifestyle, WashingtonSignature, WonderfulRendola, YumeiraMonogram, ZiviliamMonogram.
The 2021 catalog at Creative Market contains Amattera Million, Amsterdam Billionaire, Amsterdam Lentteria, Anatasya Lenttera, Anthony Hunter, Auristtela Patricia, Barbara Lattvia, Barfield Lady, Bastian Richardo, Belinda Heylove, Belistaria, Bentila Signate, Better Lovely, Brittanyhustle, Calistta Mentali, Catalish Huntera, Cathrina Belisha, Cattya Brown, Christopher, Delisha Glande, Dominic Laurence, Ferttigra, Frederick Alexander, Futuristic Rottesla, Gabriela Ragile, Harietta Bulmer, Jamesttedy, Manttulda Philliph, Masteria, Mountain, Muttiara Pagi, Patricia, Patterson Southern, Pattricia Michella, Rafaela Salitha, Raflestta Elisha, Renatta, Richard Signatera, Richardo Kenedy, Richards Frederick, Rosalinda Berlinata, Rostera Signature, Simphony Brushe, Strongela Delmonte, Victory Gustina, Washington, William Victory. [Google] [More] ⦿
WSN Studio
[Malik Wisnu]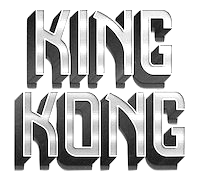 Merauke, Papua, Indonesia-based designer of the handcrafted typeface Little Boss (2017) and the techno typeface Almar (2017). In 2018, he designed the display typeface family Benza, Calvier (a headline sans), Rocky Stone, Keisya, Blacker Papua, Highstories (Sans and Stamp), The Rock (a dry brush SVG font), Loves (monoline all caps sans), Kinglet, Shirk (dry brush SVG font), Stronger (dry brush), The Earth Face (an SVG font), Bellanessia (script), Classical (a monoline script), Nocturnal (brush script), Nocturnal Hand, Dellamonde (script), Unknown Secret (a scary SVG brush font), Sweet Cupcake (a fat finger font), and Derbie&Cuttie (children's book script).
Typefaces from 2019: Luxerie (an all caps fashion sans), Mories, Guldenz (a condensed grotesk), Meroche (a monoline sans with some interlocking ligatures), Sweet Cupcake, Crackers Brusher (a dry brush font), Rockness dry brush), Stronger, Empires (an energetic brush script), Betterlander (monoline script), The Routher (script), Janetta Rossie (SVG brush font).
Typefaces from 2020: Heaters (a dry brush font in SVG format), Nevoclara (a vintage all caps typeface). [Google] [MyFonts] [More] ⦿
Zamjump
[Ahmad Zamzami]


Merauke, Papua, Indonesia-based designer (b. 1983) of Realitta Sinta (script) (2020), Greemicaly (script) (2020), Bentalista (2020: swashy), Brushbress (2020: a dry brush font), Hillya (2020), Soul Habit (2020: script), Sttorylink (2020: script), Netnite (2020: script), Gethucks (2020: vampirish), Demarus (constructivist), Fodecumbers Display (2020: a squarish family in 13 styles), the all caps vintage serif typeface De Bambeet (2020), the rounded monoline sans Melowest (2020), the techno font Novetech (2020), the display sans Leviona (2020), the shaky typeface Karbetz (2020), Raqilla Kids (2020: a hand-printed children's font), the black metal or punk font Blarks (2020) and the serif typeface Romanus (2020).
Typefaces from 2021: Hi Lea (a rounded children's book font), Lecheet (a brush script), Billy Stranger (a brush script), Kitty Sweet (a scrapbook font), Melon Kundang (a scrapbook font), Bartkey (an all caps semi-stencil font), Red Buttery (script), Mattius Rossy (handwriting), Rollink (dry brush script), Brookliness (a brush font), Esttoria (script), Evolitta (an all caps display typeface), Blantic (an all caps poster sans), Queensila (a decorative mini-serif), Slaughter (a stuck-in-the-1990s metal band font), Hidetoshy, Brushbress (a dry brush script), Bluerocks (a rough brush font), Emberclaws (a spurred sports font), Melowest (a rounded naked condensed sans), Bentalista (a display sans), Sweet Blues (a monoline script), Lightly Sailler (a fashionable display serif).
Typefaces from 2022: Falling Richees (an unconnected dry brush script), Kievally (a display sans), Senopati (a sans with forced irregularities). Creative Fabrica link. [Google] [MyFonts] [More] ⦿