Company located in Fareham, Hampshire, UK, and (possibly) run by David Gibbins. 150 truetype-font collection: go here, here, here, here, here, and here. The 150 fonts have no copyright information other than the date, 2001. Here are the names of this collection: Aston-Italic, Aston, AstonPoster, Barker, Bentine, Brancusi-Italic, Brancusi, Burns, ButlerCaps, Cambridge-Bold, Cambridge-BoldItalic, Cambridge-Italic, Cambridge, CambridgeOpen, Chaplin, Charterhouse-Bold, Charterhouse, Cleese, Constable, Cooke, Corbett, CorpusChristi-Bold, CorpusChristi-Italic, CorpusChristi, Crosby, DaVinci, Dali, Degas, Dodd, Donnatello, Durham-Bold, Durham-Italic, Durham, DurhamPoster-Bold, DurhamPoster-Italic, Edinburgh-Bold, Edinburgh-BoldItalic, Edinburgh-Italic, Edinburgh, Epstein, EpsteinFat, Eton-Italic, Eton, Exeter-Bold, Exeter-Italic, Exeter, Formby, Gainsborough, Gauguin, Gilbert, Gordonstoun-Bold, Gordonstoun-Italic, Gordonstoun, Hancock, Hardy, Harrow-Bold, Harrow-BoldItalic, Harrow-Italic, Harrow, Harvard-Bold, Harvard, Hepworth-Bold, Hepworth, Hope, Keaton, KebleBlack, KebleBoldOutline, KebleCondensed, KebleCondensedBlack, KebleCondensedLight, Keele-Bold, Keele, KingsCollege-Bold, KingsCollege-Italic, KingsCollege, Laurel, Leighton, LeightonCondensed, LeightonExtended, Lloyd, Manet, Marceau, Marlborough-Bold, Marlborough, Matisse, Michaelangelo, Miller, Millfield, Milligan-Bold, Milligan-BoldItalic, Milligan-Italic, Milligan, Miro, Monet, Moore, Morecambe, Peterhouse-Bold, Peterhouse-BoldItalic, Peterhouse-Italic, Peterhouse, Picasso, PicassoLite, Pollock, Pryor, QueensCollege-Bold, QueensCollege-BoldItalic, QueensCollege-Italic, QueensCollege, Raphael, Rembrandt, Rodin, Roedean-Bold, Roedean, Rubens, Secombe, Sellers, Seurat, Sorbonne-Bold, Sorbonne-BoldItalic, Sorbonne-Italic, Sorbonne, StAnnes-Italic, StAnnes, StPauls-Bold, StPauls, Stowe, Sykes, ToulouseLautrec, Turner, Upminster-Bold, Upminster, VanGogh, Verrochio, Warhol, WarholHeavy, WarholLight, Warwick-Bold, Warwick-BoldItalic, Warwick-Italic, Warwick, Wellington, WellingtonHeavy, Winchester-Bold, Winchester-Italic, Winchester, Wisdom, Wise, Yale-Bold, Yale-Italic, Yale. This free font collection may or may not be produced in agreement with Qualitype. Commercial font services, including barcode solutions (about 500 USD for Barcode2000, which includes 3 of 9, Code 93, Interleaved 2 of 5, EAN/UPC, MSI/Plessey, Code 128, Codabar, MICR/E13B, CMC-7&USPS Barcode, and OCR A, OCR B, Letter Gothic, Line Draw&the Euro Currency Symbol) and TrueType logo and signature fonts (200 USD per font in 6 weights). Sells Barcode Assistant. Free barcode demo fonts. Free copy of Fontaware (Windows 3.1 font management). Free font recognition service. Font vendor for Bitstream. Barcodes sold:
1-Dimensional (Linear) Barcodes: Code 128, EAN 128, UCC 128, GS1 128, Code 39, Code 39 Extended, Code 93, EAN-8, EAN-13, ISBN, ISSN, 2 of 5, Interleaved 2 of 5, Industrial 2 of 5, ITF14, Codabar, MSI, DUN14, Logmars, HIBC, Bookland, IATA.
Postal Barcodes: Royal Mail 4 State, PostNet, USZIP, KIX, French Postal, German Postal, Australian 4 State, Singapore 4 State.
2-Dimensional Barcodes: PDF417, Datamatrix, Aztec, QR Code, Maxicode, GS1 Databar, RSS-14, Codablock-F.
OCR&MICR Fonts: OCR-A, OCR-B, CMC-7, MICR (E13B), OMR Marks.
[Google] [MyFonts] [More] ⦿

Quebec-based designer (b. 1971) in 2010 of the outline face Elégante and of the grunge faces Apocalypse Regular, Arbre, Autodestruction, Papineau (hand-printed), de Lorimier, Gardien d'herbe, Elusion (organic), Cataclysme (grunge), Wolfred Nelson (rubber stamp caps), Chénier (grunge), Crack and Bold, Fleur de Lys (dingbats that are useful pour mon pays), Manuscrit, Ancien (grungy inline face), Confusion, Patriote 1837 Regular, Arbre (hand-printed) and Cloutier Script (hand-printed).
Typefaces created in 2011: Sioux Caps (ornamental caps: a scanbat face), Flower Cap (floriated caps), Damned (a grungy horror movie typeface), Sketch Me (a sketched face).
Typefaces from 2012: Dill Francis, I Hate Futur, Fabrics (stitch font), Stucco, Children, Hacking Trashed, Flower (floriated caps), Arbre, Patriotes 1837, Damned Deluxe, Trashed Light (grunge), Leather (ornamental caps), Punk Rock Show, Crack And Bold, Ana Eve (grunge), British Museum 1490 (ornamental caps), Nature Font (grungy caps), Chenier (grunge), Mosaique (a textured typeface), Motor Pieces (commercial), Mixtec Codice (Maya, Aztec or Inca dingbats), Parkinson (grungy outlines), Ludger Duvernay, Monster, Sponge, Napoleon (a nice fat poster face), Negative Film, Nelson Old Newspaper, Fuck Autority (sic), Rene Levesque (hand-printed), First Nation (an Indian scanbat face), Pustule, Emilie (hand-printed caps), Papineau (hand-printed), Sixties, Dali, Midnight (brush face), Fairy Tale (ornamental caps), Tiger Balloon (African-themed), Rafael (fat poster face), Sacred Place (heavy poster family), Pistache Regular (unicase Plakat font), Morning Stress, Hippie Gypsy (ornamental caps), FBI Old Report (old typewriter face), Mitsouskos, Ten O Clock (a multiline hand-printed face), Strawbwrry, Jewels, CF Night of the Damned, CF One Two Trees (tree-themed), Hagadou (bejeweled letters), CF Punk Forever (white on black grunge), CF Anabelle (curly script), CF Samurai Bob, CF Marie-Eve, CF Christmas Shit, CF Pinceau (fat brush face), CF Deco 1492, CF Cracked Stone, CF Metropolis Serif, CF Punky, CF Snowball (snow-capped glyphs), CF Tuques, CF Revolution, CF Fashion, CF Tissus, CF Christmas Letters, CF Diamond (diamond-studded letters), CF Stencil Orama, CF Dallas Stars (stars and stripes face), CF Old Photograph Credit Font, CF Christmas Letters.
Typefaces from 2013: CF National Stitches, CF Spaceship, Historia (sans caps), CF WireFrame, CF NaVia, CF Sortilege, CF Spirality, CF Charlie, CF Fredo Style, CF Little Monsters (alphadings), CF Tissus, CF I Love Montreal (fat finger face), CF Jungle, CF Paris (art deco caps), CF Marie Eve Cartoons, CF Circuit Electrique, CF Jack Story, CF Punk Attitude, CF Billabong, CF I Want To Believe Comp (grunge), CF Zombie Party (crayon or lipstick font), CF Life Is Beautiful (paint font), CF Gothika (grungy blackletter), CF Manifesto (painted letters), CF Rise of Nations, CF The Lost Batallion, CF Armageddon, CF Electronic Board, CF Old Typography (letterpress font), CF Modern 165, CF Hockey Players (dingbats published on the day the Montreal Canadians were humiliated, 6-1, by the Ottawa Senators in the Stanley Cup playoffs), CF Nelson Old Caracters (sic), Peru Adventure, CF Montreal High School (athletic lettering), Urban Life (textured font), CF Same Old Story (grunge), CF Plants And Flowers, CF Cant Change The World (clean, hand-printed), CF Jeanne Mance, CF Jeans Collection (textured), CF Alien Abduction, CF Rebelle (brush font), CF Jungle Adventure, CF Never Trust A Hippy, CF Anarchy (ransom note font), CF Life Is A Dream (grunge), CF Farwest, CF Typocraft, CF Politicians Killers (blood drip face), CF Technomania, CF Technorama, CF I Love Ugly Fonts, CF Ribbon, CF Tree Of Life, CF Revenge, CF Back to School, CF Nut And Bolts, CF Final Conflict (brush script), CF Nostalgia (brush face), CF Industrial Fabrics (textured face), CF Font Shading, CF Rock Age, CF Nouvelle France (antiqued alphabet), CF My Bloody Valentine, CF Ceinture Flechee (multilined typeface), CF Disappointed, CF Atlantide, CF Bucherons (texture face), CF Simon Marchessault (hand-printed), CF Haunted House (brush face), Gray Texture, CF Space Cowboy (textured typeface), CF Louis Cyr.
Typefaces from 2014: CF Goliath, CF Alone on Earth, Stencil o Rama, Bad News (textured face), CF Xerography, CF Milk, CF Springtime, CF Crayons, CF Dwarf, CF Asshole Politicians, CF Old Milwaukee (spurred typeface), CF Paris Old Style (grungy Peignotian typeface), Creature of Darkness (textured typeface), Quebec Stamp (grungy stencil), Schizophrenia (neurotic typeface), La Belle Helene.
Fontspace link. Klingspor link. Dafont link. [Google] [More] ⦿
TypePhases (was: vigital tipografia)
[Joan Marti Mas]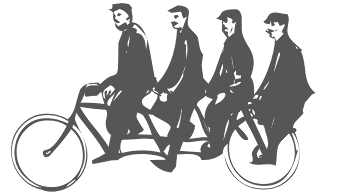 Joan Marti Mas' dingbats and fonts. Joan Mas is a Catalan type designer, illustrator and graphic designer in Palma, who offers free and commercial fonts. His free fonts include Cu-tbo-rough (2004, handwriting), Dalicanya (2004), Pero Jefe (2004), Corbatins (2004), Cartelia (2004), Carusses (heads), Ataques, Scroonge (grunge), Tooman (tribal dingbats), Kinky Boots (2004), Viatge Quimic (2004, psychedelic face), Kool Aid Acid Text (2004), CU-TBO (2004, comic book family), Psychopaths (2002), CapsBats (2002), Plantiya (1999), Illustries (2000), Illustrisms (2000 and 2012: vintage scanbats), Amano (handwriting, 2000), DeskSpace dingbats, Bruegheliana, Fazzes, Whimsies (2000), Ombres, Defora (grunge), Antypepatics (great facial caricatures, some even Picasso-esque), Honcho, Ataques, Taques au gogo, Scroonge, Lletraparits, Collbats (named after the cartoon artist Josep Coll, 1924-1984), Homoningos (2002-2004, human figures), Viatge Quimic (2002, lettering based on ideas of Austrian designer Alfred Roller from the early 20th century), Mandicho (child's hand), Sinky (comic book), Tipejos (human figure outlines), Embrush.
Commercial fonts: Genteta I, II and III, Absurdies (mad men dingbats), The Joy of Reading (2001), Fontorio (handwriting), Simpa (handwriting), Entestats (2004, dingbats of heads), Incipials 1, Deaf Crab, Racana, Emplomada, Phalopha, Feedback, DaMarka, Bizarries, Brrrush, Threedee, Capsbats 1,2&3 (very original: human heads with things in them), Manualita (handwriting), Ombres 2&3. He (note: Joan is a man's name in Catalonia) also has a sub-page on font creation and typography.
Type links. An excellent font-making tutorial. MyFonts link. Dafont link. Klingspor link. [Google] [MyFonts] [More] ⦿