From magnetic pen to PostScript font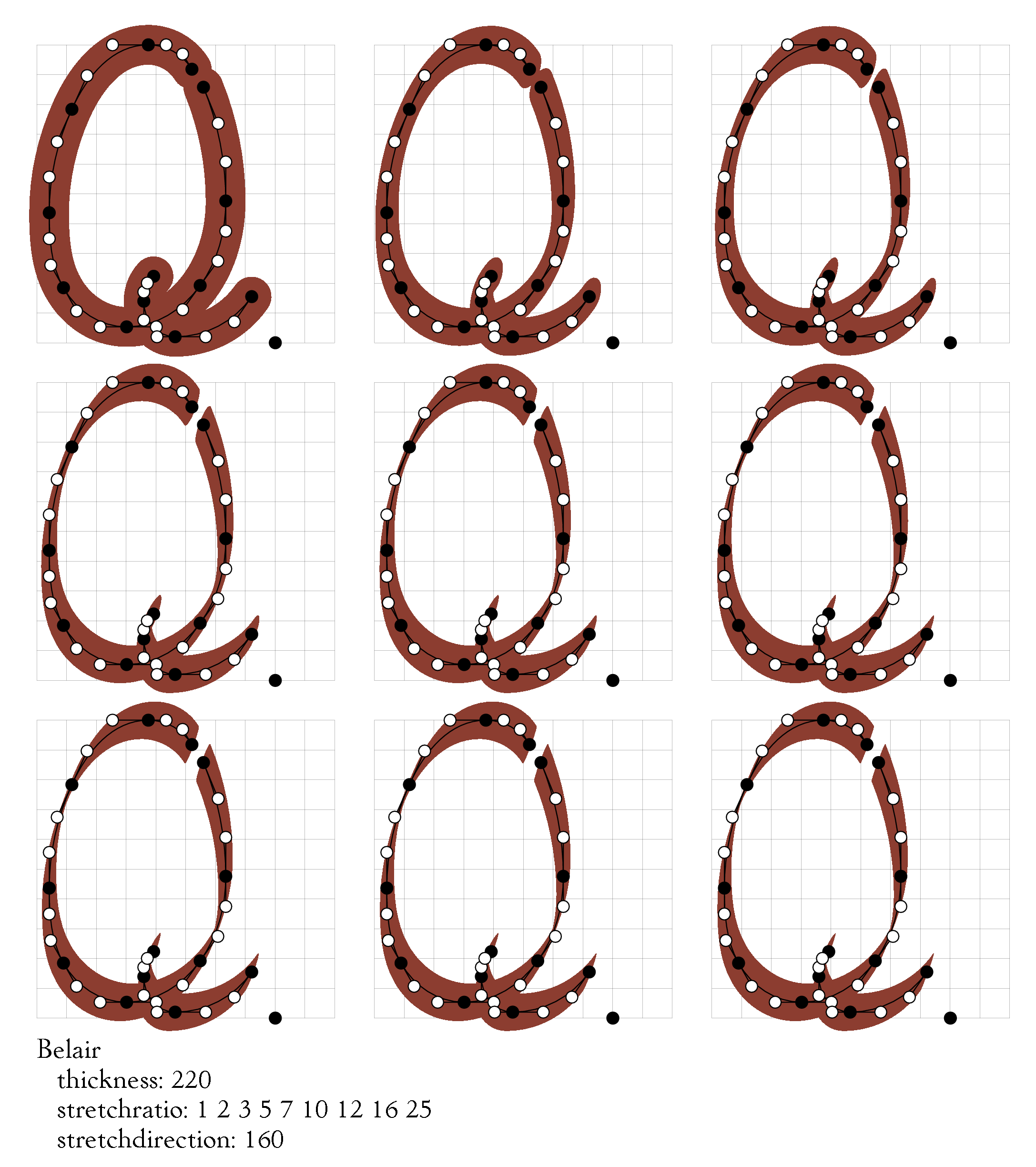 François Belair has written a driver for a SumaTech Pad that allows one to write on a pad with a magnetic pen, capture the important points of the strokes and make Bézier curves for a PostScript type 3 font (based upon the algorithms of Knuth and Hobby explained in Knuth's The Metafont Book (Addison-Wesley, 1986)). The Belair family of fonts (71 fonts).
These are monoline fonts on which we placed pens with nibs (still PostScript type 3). The fonts had many axes, like stroke width, nib angle, and stroke contrast. Scans: I, II, III.