Bitstream Vera Fonts [Jim Lyles]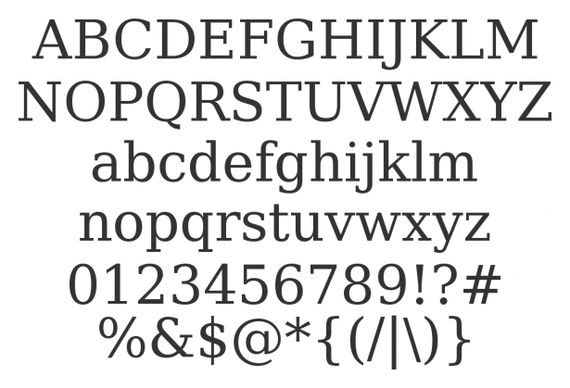 The Bitstream Gnome project has released a free no-strings-attached typeface family Vera (2003) for the Linux world. Developed by Bitstream's Jim Lyles, Vera comes in didone Serif, Sans and Sans Mono versions, with Bold, Oblique and Bold Oblique weights. The Sans Mono families have a characteristic dotted zero and an almost Z-shaped lower case l, and are in my view far from optimal. The serif fonts are a bit like Carter's Georgia.
See also here. Download also here or here. Jonathon Delacour complains about the lack of macroned characters, and compares various web browsers and font families.
EXTERNAL LINKS
Bitstream Vera Fonts
Fontspace page
MyFonts search
Monotype search
Fontspring search
Google search

INTERNAL LINKS
Sites with only a few free fonts ⦿ X windows font software ⦿ Monospaced fonts ⦿ Typewriter fonts ⦿ Modern style [Bodoni, Didot, Walbaum, Thorowgood, Computer Modern, etc.] ⦿ Open source fonts ⦿