Envy Technologies Ltd [Damien Guard]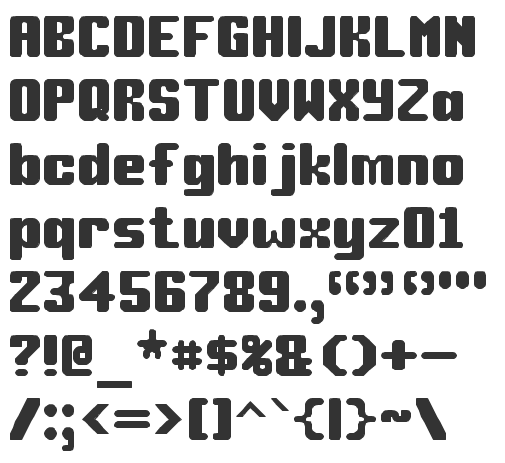 Damien Guard (Envy Technologies Ltd) resides in the parish of St. Peter Port, capital of an island called Guernsey that sits just off the coast of France in the English Channel. He created the screen font families Envy Code A, Envy Code R and Envy Code B (2006). FON and/or truetype formats. See also here. Typedia link.
He used iFontMaker to draw the fat typeface Damien Typewriter (2011) and Damien Vertical (2011).
FontStructor of Curvature (2008-2011), Atari ST (2011), Amstrad CPC (2011), Lickable 5 (2011), Magic 5 (2008), Magic 5 Bold (2008), Subpixel5 (2011), Tiny (2008). Most of these are screen or pixel fonts.