Dunwich Type Founders [James Walker Puckett]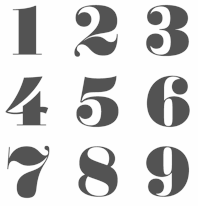 Dunwich Type Founders (or: DTF) in New York City run by James Walker Puckett (b. 1978, Virginia), who graduated from the Corcoran College of Art and Design in Washington, DC. Blog. Behance link. Fontspring link. Type Library. Typefaces:
Armitage (2010). A grotesque sans family.
The squarish signpainting family Downturn (2009).
He is working on a (nice!) revival of Fry's Baskerville, which is based on a scan of types cut in 1768 by Isaac Moore.
Lorimer (2011) is a gothic sans serif that was inspired by 19th century inscriptions in the yard of New York's St. Mark's Church. Some weights are free. In 2011, this was followed by Lorimer No. 2 and Lorimer No. 2 Condensed. In 2012, there was an announcement that Lorimer was no longer being distributed. But that was contradicted in 2015, when James placed Lorimer No. 2 Stencil (2011) at the Dafont site for free download.
New Constructivist Beta (2007).
Recovery (2008, TypeTrust). The grunge version of Recovery is Black Monday (2009, with Silas Dilworth): it has several glyphs for randomization.
The 1829 specimen book of Alonzo W. Kinsley's Franklin Letter Foundry led James Puckett to develop the splendid ornamental didone fat face Sybarite (2011), which comes in many optical weights.
The friendly superelliptical black poster typeface Gigalypse (2012).
Becker Gothics (2013). A revival of five typefaces from Ornamental Penmanship (1854, George Becker): Egyptian, Egyptian Rounded, Stencil, Tuscan and Concave. All have Western and wood type influences.
Ironstrike and Ironstrike Stencil (2014). Ironstrike pays homage to industrial and constructivist lettering.
Rhodium Libre (2015, free at Google Fonts), designed for use on screens at small sizes and the Latin and Devanagari scripts. Historical models for Rhodium's design are Fortune (aka Volta; by Konrad Bauer and Walter Baum) and Rex (by Intertype).
Padyakke (2015) is a libre Kannada font.
Antarctican (2017, Dunwich Type Founders): Antarctican hybridizes ruler and compass geometry and American wood type. Some styles are monospaced.
Barteldes (2018). A fashion mag typeface family.
EXTERNAL LINKS
Dunwich Type Founders


[Buy fonts]


[Designer info]
Fontspring link [Buy fonts]
Monotype link
Monotype foundry link
Dafont page
Behance page
Creative Market page
Klingspor Museum page
MyFonts search
Monotype search
Fontspring search
Google search

INTERNAL LINKS
Commercial fonts (small outfits) ⦿ Type scene in New York ⦿ Type designers ⦿ Type designers ⦿ Type scene in DC ⦿ Type scene in Virginia ⦿ Randomized fonts ⦿ Type design and constructivism ⦿ Books on type design ⦿ Modern style [Bodoni, Didot, Walbaum, Thorowgood, Computer Modern, etc.] ⦿ Stencil fonts ⦿ Baskerville ⦿ Indic language fonts ⦿ Sites with only a few free fonts ⦿ Kannada fonts ⦿ Monospaced fonts ⦿ Fashion mag typefaces ⦿