John Vinycomb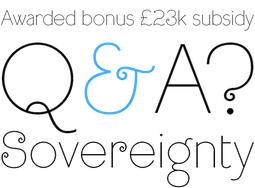 Victorian calligraphic artist, b. Newcastle-upon-Tyne, 1833, d. 1928. John Ward, a printer in Belfast, employed John Vinycomb as the company's artistic director. Vinycomb organized drawing classes at the art studios of Marcus Ward&Sons after normal working hours. These classes were held under the company's auspices and were open to all for the price of a penny a session. Vinycomb was an internationally acknowledged expert in heraldry who was regularly consulted by the British and European royalty and aristocracy. Author of a number of art books such as Fictitious and symbolic creatures in art (Chapman and Hall, 1906) and Fictitious and Symbolic Creatures in Art (1909). He also drew a number of alphabets, such as Italian 14th Century Capitals, Modern Roman french Style, Modern Roman Italics OldStyle, and Modern Sans. The last alphabet was also called a "skeleton" at the time---all letters are of equal stroke width.
In 2012, Dick Pape created the digital typefaces LFD Thin French 208 and LFD 14th C Italian 75, based on Vinycomb's drawings shown in Alphabets Old And New For The Use Of Craftsmen (1910, Lewis Foreman Day).
In 2020, Paul Harpin released LDN Queenstown at London Type. This is a single weight slightly quirky ultra light typeface that takes inspiration from a sketch of an early sans by John Vinycomb. Paul writes: Vinycomb was probably about 120 years ahead of the game, and Queenstown faithfully retains some of the charmingly unusual letterforms of JV's early modern sans serif. Characters of note include a gorgeous pince-nez letter g and a long tailed cap Q, one of four Q alternates.
EXTERNAL LINKS
John Vinycomb
MyFonts search
Monotype search
Fontspring search
Google search

INTERNAL LINKS
Handwriting fonts ⦿ Type designers ⦿ Type designers ⦿ Type design in Northern Ireland ⦿ Type design in the United Kingdom ⦿ Dick Pape's typefaces ⦿ Type design in Northern Ireland ⦿