Kreative Korporation (was: Relay Fonts, or: Kreative Software) [Rebecca Bettencourt]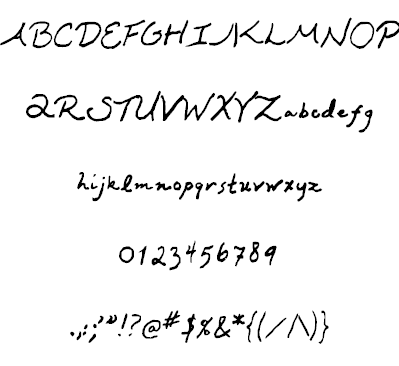 Relay Fonts (Rebecca Bettencourt, aka Beckie RGB, and also known as Kreative Korporation and Kreative Software) offers a number of free fonts.
Their main list of fonts, 2003-2010: Alisha, CosmicSpamMS, DotCom, Eighteen, Felicia, FluorineLite, FluorineLiteMikiana, Glass, GlathenGirl, Infinity, Kaileen, Kawakimi, LongIsland, LongIslandIcedTea, Madgecrack, MikaPro, Miranda25, Miranda27, OpenDocRocks (hairline sans), SixthKristenSquirt, Sorority, Tenbitesch, ThiMegaTampon.
Designers in 2008 of the large free typeface Constructium seen at the Open Font Library.

They write: Constructium is a free font for supporting constructed scripts, as encoded in the Unofficial ConScript Unicode Registry. It is based on SIL Gentium and thus released under the SIL Open Font License. Constructium is ideal for mixed Latin/Greek/Cyrillic, IPA, and conlang text, thus well suited for conlangers' web sites. In addition to most Latin and Greek, basic Cyrillic, and IPA extensions, Constructium supports the following conscripts: Tengwar, Cirth, Amman-Nar, Olaetyan, Seussian Latin Extensions, Sylabica (isolated forms only, no syllables), Unifon, Solresol, Glaitha-A, Glaitha-B, Deini, Kamakawi (encoded at U+F000), and Klingon.

They made the pixel fonts Chixa, Epilepsy Sans (2011), Fairfax (+Bold, +Italic, +Serif), FluorineMicro, Goethe (+Bold), Hippauf, KKFixed4x5, KKFixed4x7, KKPx4, Magdalena (+Bold), McMillen (+Bold), Mischke (+Bold), Monterey (+Bold), SeaChelUnicode, SixteenSegments, dwtMicro, dwtMicroMask.
Fontstructor who made SF Subway (2011), a kitchen tile typeface based on tiled lettering seen in the San Francisco MUNI system, Underclocked (2012), Great Rounded Matrix (2012, a dot matrix face), Fonteriana (2014), Thin Martin (2014).
Discontinued fonts: Berkelium Bitmap, Endcurled, Lauren, Sunflower's Illegible Writing, Berkelium Type, Fluorine, Mikkav, Unmodified Fax, C Colon Backslash, Hydrogenfluoride, Modern Grease, Copyright Renewed, Infinite, Signatures.
Conlang fonts: Constructium, Nuvenon (Tehano Venon for Ayeri).
The Urban Renewal series revives the old Apple typefaces with new names: Liverpool (aka London), Sanfrisco (aka San Francisco), Los Altos (aka Los Angeles), Torrance (aka Toronto), Athene (aka Athens), Parc Place (aka Cream, aka Palo Alto), Valencia (aka Venice).
Faithful recreations in 2011 of pixel fonts of old computers, notably Apple II [BerkeliumIIDHR, BerkeliumIIHGR, PRNumber3, PrintChar21, Shaston320, Shaston640, ShastonHi320, ShastonHi640], Commodore 64 [Berkelium1541, Berkelium64, Giana, PetMe, PetMe128, PetMe1282Y, PetMe2X, PetMe2Y, PetMe64, PetMe642Y], Apple Lisa [EmptyFolders2X3Y, EmptyFoldersRaw, Engelbart2X3Y, EngelbartRaw, LisaCalcPaper2X3Y, LisaCalcPaperRaw, LisaGraphPaper2X3Y, LisaGraphPaperRaw, LisaGuidePaper2X3Y, LisaGuidePaperRaw, LisaProjectPaper2X3Y, LisaProjectPaperRaw, LisaSketchPaper2X3Y, LisaSketchPaperRaw, LisaTerminalPaper2X3Y, LisaTerminalPaperRaw, LisaTerminalPaperSmall2X3Y, LisaTerminalPaperSmallRaw, PriamWhamos2X3Y, PriamWhamosRaw, SomeAcronym2X3Y, SomeAcronymRaw, StartupFrom2X3Y, StartupFromRaw, Twiggy2X3Y, TwiggyRaw], and others [Antiquarius, CandyAntics, ColleenAntics, DosStartDefaultFont, ItalianPlumber, Speccy].
Custom fonts: Jewel Hill, Miss Diode n Friends, This is Beckie's Font.
Under the alias of Jon Relay, Rebecca made mostly handwriting fonts: Eighteen, Nineteen, Felicia (2002), Ditch The Logical, Endcurled, Alisha (2003), AdministratorPassword, BerkeliumBitmap, BerkeliumType, CopyrightRenewed, Cosmic Spam, DotCom, DWT, Eighteen, Fluorine (+Lite), Fonteri, Glass (3d face), Glathen Girl (2004), Hydrogenfluoride, Infinity, Jewel Hill, Kaileen (2004), Kawakimi, Make Lots of Graphs, Jon'sNewRoman, Jon'sSupercondensed, Kelly, Lauren, Matal, Miranda 27, Mikkav, Modern Grease (Greek simulation), OpenDocRocks, Plastic, ReturnofRelayScript, SCSIPort, Sexy Sara (2002), Sixth Kristen Squirt, Sorority, Teen Dreem Magazeen, Tenbitesch, UnmodifiedFax, Jewel Hill (2002, based on artwork by Amy Taramasso).
Typefaces from 2012: Hippauf (pixel face), Fairfax (pixel family), Thi Mega Tampon, Tenbitesch (curly face), Sorority, Miranda 25, Mika Pro, Madgecrack, Long Island, Long Island Ice Tea.
Typefaces from 2013: Constructium (a text typeface adapted from J. Victor Gaultney's Gentium (2003)).
Typefaces from 2017-2019: Kreative Square (a wide monospaced sans), Fairfax HD.
Dafont link. Fontspace link. Abstract Fonts link. Klingspor link. Open Font Library link.
EXTERNAL LINKS
Kreative Korporation (was: Relay Fonts, or: Kreative Software)
Dafont page
Fontspace page
Klingspor Museum page
MyFonts search
Monotype search
Fontspring search
Google search

INTERNAL LINKS
FontStruct fonts ⦿ Type designers ⦿ Type designers ⦿ Kitchen tile fonts ⦿ Pixel/bitmap fonts ⦿ Type scene in California ⦿ Phonetic (IPAfonts) ⦿ Greek/Coptic ⦿ Cyrillic type design ⦿ Handwriting fonts ⦿ Sites with only a few free fonts ⦿ Greek simulation fonts ⦿ 3D fonts ⦿ Very thin (hairline sans) typefaces ⦿ Curly typefaces ⦿ Monospaced fonts ⦿