Jerry Kelly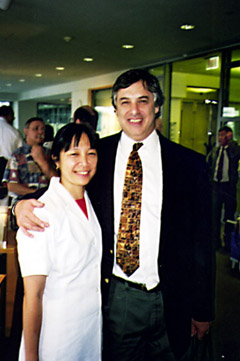 Jerry Kelly is a book designer, calligrapher, type designer, and typographer. Since the late 1970s he has designed hundreds of books for numerous clients, including the Metropolitan Museum of Art, The Pierpont Morgan Library, The American Federation of the Arts, The American Academy of Arts and Letters, The Grolier Club, Cambridge University Press, David R. Godine Publisher, International Typeface Corporation (ITC), and others. Hs book design career started first with the Press of A. Colish in Mount Vernon, New York (1981-1991), and then with the Stinehour of Press of Lunenberg Vermont, where he rose to the position of Vice President (1991-1999). After The Stinehour Press was sold he went out on his own, designing and producing books as proprietor of Jerry Kelly LLC. His work has received numerous awards, including more than thirty selections in the American Institute of Graphic Arts's prestigious Fifty Books of the Year awards for excellence in book design. Since 1978 he has been a partner at the Kelly-Winterton Press and at the Nonpareil Typefoundry, an independent type design firm.
Author of various books on typography and type design. In 2011, he wrote About More Alphabets: The Types of Hermann Zapf (New York, The Typophiles). In 2007, he published Spend your alphabets lavishly! The work of Hermann & Gudrun Zapf (The Typophiles and RIT Cary Graphic Arts Press). The latter book is a catalogue of an exhibition at the Melbert B. Cary, Jr. Graphic Arts Collection of the Rochester Institute of Technology, and presents a survey of work by Hermann and Gudrun Zapf.
In 2014, Jerry Kelly and Misha Beletsky coauthored The Noblest Roman: A History of the Centaur Types of Bruce Rogers (RIT Cary Graphic Ars Press). The blurb: The history of the Centaur type, likely the most important American typefeace ever designed, has been recounted untold times in very general terms, following the official version of events, purported by its designer in several publications. Yet, as the new research by Jerry Kelly and Misha Beletsky shows, there is a number of gray areas to the story. The new data, culled from archival documents, some unpublished, as well as from a variety of published sources presents this important design and its history in a new light. That book was issued in a 300-sample limited edition by the The Book Club of California in 2016.
Jerry Kelly designed these typefaces:
Rilke (Nonpareil Type). A transitional typeface family.
A digital version of Bruce Rogers's original Centaur, used in his 2016 book.
EXTERNAL LINKS
Jerry Kelly
Klingspor Museum page
MyFonts search
Monotype search
Fontspring search
Google search

INTERNAL LINKS
Books on type design ⦿ Venetian or antiqua typefaces ⦿ Type designers ⦿ Type designers ⦿