H.C. Martin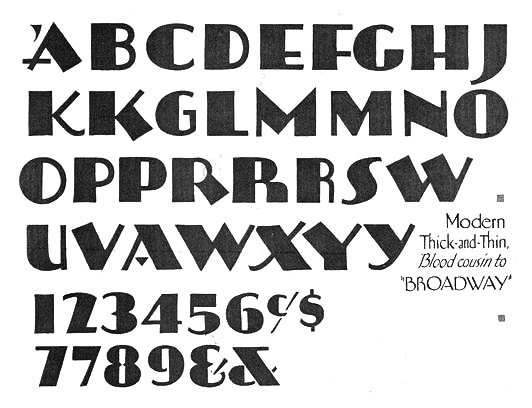 Author of
Martin's Complete Ideas (1930s).
Martin's Idea Books 1-4 (1935-1937). Mike Jackson writes: This group of four Speedball-sized booklets showcased Martin's later work with even more zest and eye appeal than the original book. #4 was produced in 1937.
1000 Showcard Layouts (1928, 1930, 1984). Mike Jackson writes: An amazing book if only from the realization of the effort it took to produce it! H.C. Martin, a frequent contributor to Signs of the Times Magazine, was commissioned to produce a book of 1000 showcard layouts specifically to be used in a book.
Creator of the art deco alphabet Modern Thick and Thin.
EXTERNAL LINKS
H.C. Martin
MyFonts search
Monotype search
Fontspring search
Google search

INTERNAL LINKS
Art deco typefaces ⦿ Books on type design ⦿