DR Foundry [Daniel Reed]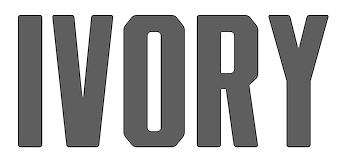 Everything he touches turns to gold. Manchester (was: Sheffield), UK-based creator of these typefaces:
2012: Paper Cut (a geometric typeface).
2015: Plate Mono (a monospaced all caps stencil typeface), Ivory (2015, a rounded octagonal titling sans).
2016: Sidekick (an all caps typeface for children), Incido (a straight-edged typeface family),
2017: Analog (a fantastic techno stencil typeface), Plunk (a funky typeface inspired by early jazz posters), Raymond (a warm bold display serif), Kong.
2018: DR Bulk (want fat yet 2018-style fashionable?).
2019: DR Pecker (a penis font), Vorga (stencil), Spira (a spiral font), DR Worker (octagonal, slab serif, mechanical).
2020: DR Spindling (ultra tall, piano key style), DR Break (a stick font), DR Chi 26 (monospaced, sci-fi).
2021: DR Gan (a kitchen tile font).
EXTERNAL LINKS
DR Foundry
Behance page
MyFonts search
Monotype search
Fontspring search
Google search

INTERNAL LINKS
Type designers ⦿ Type designers ⦿ Type design in the United Kingdom ⦿ Commercial fonts (small outfits) ⦿ Octagonal typefaces ⦿ Stencil fonts ⦿ Monospaced fonts ⦿ Children's handwriting fonts ⦿ Erotic fonts ⦿ Sci-Fi fonts ⦿ Piano key typefaces ⦿ Kitchen tile fonts ⦿