Hungarumlaut (was: Cila Design) [Adam Katyi]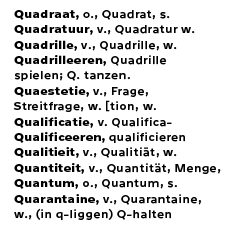 Adam Katyi, who hails from Sopron, Hungary, has three degrees. He has a BA from the University of West Hungary at Institute of Applied Arts, Sopron in 2010, and an MA from Moholy-Nagy Art and Design University, Budapest in 2012. In 2013, he graduated from the Type & Media program at KABK in Den Haag. In 2014 Adam founded his own type foundry, Hungarumlaut. Between 2015 and 2016 he worked for Miles Newlyn at Newlyn Ltd, as a part time font engineer and type designer. Since 2014, he teaches at the Moholy-Nagy Art and Design University. He is currently located in Graz, Austria.
In 2010, he designed a pixel face, a typeface called Ringua, and the great Totfalusi Sans Serif, his BA final project at Sopron's Institute of Applied Art.
Adam's typefaces from 2012: Ursin (techno, octagonal), Ursin Rounded.
His KABK graduation typeface is a large sans typeface family, Westeinde, which has caption, text and display subfamilies, and weights going from hairline to black. The geometric family shows influences from Bauhaus and constructivism. In addition to being drop-dead gorgeous, this family has optical sizes as well.
In 2013, Adam Katyi created Gewaard, an interpretation of Halfvette Aldine, shown in the Lettergieterij Amsterdam specimen of ca. 1906. This didone with bracketed serifs was a revival project at KABK under the guidance of Paul van der Laan. Also in 2013, he published Infinity Space Icons.
In 2015, he designed the monospaced typeface Menoe Grotesque for Latin, Greek and Cyrillic, which was inspired by an old Continental typewriter. Menoe can be used as a programming font.
For the Laszlo Moholy-Nagy Design Grant (named after Bauhaus artist Laszlo Moholy-Nagy), he created the inktrapped custom typeface Mohol in 2017.
Behance link for Cila Design. Cila Design. Behance link for Hungarumlaut. Type Today link. Yet another Behance link.