Carrois Type Design [Ralph du Carrois]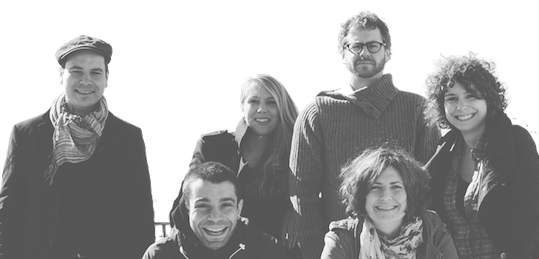 Carrois Type Design (Berlin, Germany) started up officially ca. 2010, although Ralph du Carrois has been designing typefaces since ca. 2002. This dynamic company in Germany has three art directors, Jenny du Carrois, Anja Meiners and Botjo Nikoltchev. All three also design typefaces, as well as Adam Twardoch, Andreas Eigendorf and Ralph du Carrois himself. The company specializes in custom type.
Typefaces (a *very* incomplete list, with apologies, but I can't tell from the web site who made what...):
About Ralph du Carrois, b. 1975: He graduated at the Staatliche Hochschule für Gestaltung Karlsruhe in 2004 with his first typeface family PTL Maurea. Since 2000 he has worked for different companies or agencies. In 2003 he founded the studio seite4 in Berlin with its main focus on type design and corporate identity design.