Jean-Michel Papillon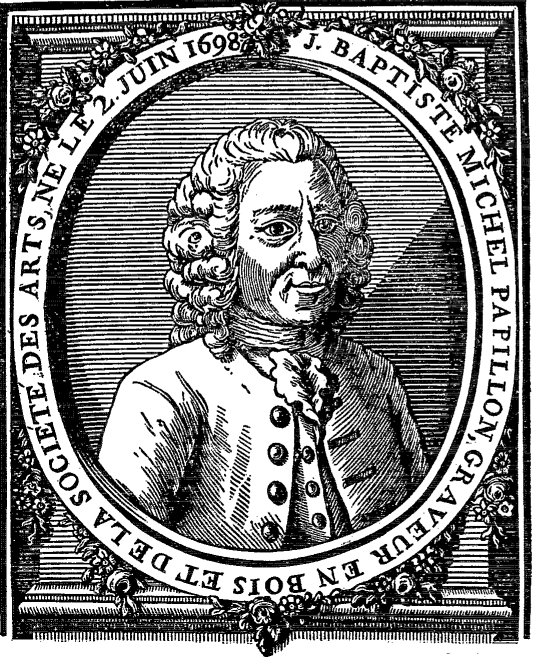 French wood engaver, b. 1698, Paris, d. 1776, Paris. Son of Jean Papillon, the famous manufacturer of fine wallpapers. He was for a long time employed by the Imprimerie Royale as wood engraver. There, he created numerous ornaments. Author of Traité historique et pratique de la gravure en bois (1766, Paris). Chapters cover cutting of the block, inking and printing, monograms, xylography and block books, cutter's tools, and chiaroscuro prints.
Digital typefaces that are based on his work include
Papillon 1760 (2007, Dick Pape). A free font. First shown in Paris in 1760, and reprinted by Clarence P. Hornung in Dover Pictorial Archive Series: Early Advertising Alphabets, Initials and Typographic Ornaments (1956, Dover Publications). Hornung's images inspired Pape's typeface.
Papillon Woodcuts (2013, Jose Jimenez). A commercial font based on the same sample from 1760.
EXTERNAL LINKS
Jean-Michel Papillon
MyFonts search
Monotype search
Fontspring search
Google search

INTERNAL LINKS
Ornamental caps typefaces ⦿ Type designers ⦿ Type designers ⦿ Type design in France ⦿ Dick Pape's typefaces ⦿ Books on type design ⦿