Juho Hiilivirta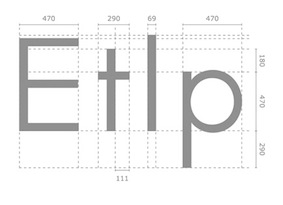 Rovaniemi, Finland-based type designer at Helsinki Type Studio. His Bachelor Thesis work led to a great sans typeface, Oranssi. Its proportions are based on the golden ratio as suggested in Le Corbusier's work.
In 2012, he created the sans family Mogul and the monospaced Tutankhamono. In 2014, he published Turi (a slab serif inspired by Sami author Johan Turi's simultaneous perspective illustrations).
In 2015, he made Tyrant. In 2015, Juho Hiilivirta, Niklas Ekholm and Jaakko Suomalainen co-designed the custom typeface Finlandica. Finlandica was commissioned by the Prime Minister's Office as part of a visual identity for Finland. They write: Ink traps like cuts from a blunt ax, makes the typeface reliable in small sizes and gives it character in large headlines. Like the Finnhorse it's a breed suitable both as riding horse and workhorse. Free download.
In 2016, he created the sans typeface Rodham, and in 2017 the widely monospaced typeface Railo Thin.