Schick Toikka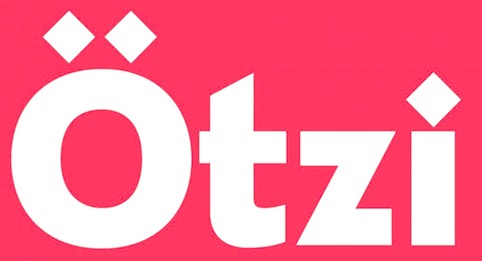 German/Finnish design studio and type foundry in Berlin, est. 2012 by Florian Schick and Lauri Toikka, two KABK graduates. Their typefaces:
Noe Display (2013, Lauri Toikka). Characterized by high contrast and sharp triangular serifs.
Trio Grotesk (2011, Florian Schick). A revival of the warm rounded sans typeface Kaart Antieke (1909, Piet Zwart) which was also published by Bold Monday, and in 2020 by Type Network.
Saol (Text, Display), 2012. an interpretation of the Victorian inclination to add exaggerations to text typefaces.
Custom typefaces from 2012 until 2013: Nrgm Grotesk (for a Finnish online music magazine), Rapala (for a fishing and outdoor equipment company), Ylioppilaslehti (Finnish university magazine), Ghostwriter Mono (a monospaced rounded sans for the visual identity of the content creation agency Mrs. Muir & Ghostwriters), Zeitschrift der Straße (headline type for a street mag in Bremen, Germany), Tapio Grotesk (for Tapio Anttila's visual identity).
Spot Mono (2014). They write: Spot Mono is a monospaced type family inspired by contemporary Japanese display typefaces and classic typewriter typefaces such as Courier. It has a monolinear contrast, rounded terminals and simplified letter construction that lends the typeface a distinctively naïve and characteristic appearance. Even though its shapes and proportions are balanced for harmonious and legible body text, Spot Mono is also ideal for big, chunky headlines. Additionally, Spot Mono features a very generous character set including a set of icons and support for extended Latin, Greek, and Cyrillic scripts.
FCINY (2014), a custom Peignotian typeface done for The Finnish Cultural Institute in New York.
The contrast-rich typeface family Dia (2014) was made by Florian Schick.
Krana Fat (2016) is a peculiar display typeface inspired by the letterings of Finnish graphic designer and illustrator Erkki Toukolehto. The original all capital letterings were done in mono line with a big flat brush. Krana Fat appeared first in the German street magazine Die Zeitschrift der Strasse.
Scto Grotesk. The Schick Toikka take on the turn of the century grotesks.
Lyyra (Standard, Extended, Expanded). Strong-willed, angular, and almost neurotic. A sans that is not happy with the world.
Chap: Initially designed for the Finnish Culture Institute in New York, Chap pays tribute to the contrasted sans tradition.
Custom fonts: Nike Unlaced, Nora Turato, Instrumentarium, Sennheiser, Flow Festival, Dia Dans, Receptor, Skatta Sans, Demi, Futurice.
EXTERNAL LINKS
Schick Toikka
MyFonts search
Monotype search
Fontspring search
Google search

INTERNAL LINKS
Commercial fonts (small outfits) ⦿ German type scene ⦿ The Finnish type scene ⦿ Corporate typefaces ⦿ Monospaced fonts ⦿ Fists, pointing hands ⦿ Typewriter fonts ⦿