Pangram Pangram Foundry [Mathieu Desjardins]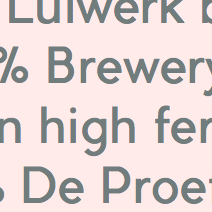 Mathieu Desjardins (Pangrampangram) is a senior art director in Montreal, who created the free geometric sans typefaces Charlevoix Bold, and Pier Sans (2015), and the condensed sans typeface Stellar in 2015. However, at Graphicriver, we learn that he is selling Charlevoix Bold (2015), Stellar (2015) and Pier Sans (2015).
In 2016, he designed Supply Mono (which could be used for programming), the (free for personal use) 7-weight geometric sans font family Pangram and the (free for personal use) Fuji Sans.
In 2017, he published Chronos Serif, which is also free for personal use.
In 2018, he designed the grotesque typefaces Formula Condensed, Neue Montreal (together with Sebastien Tremblay; advertized as a great replacement of Helvetica) and Radio Grotesk, the warm and fluid text typeface Woodland, the wide display sans Monument Extended (version 2 appearing in 2020), Casa Stencil and Gosha Sans (influenced by Futura and Russian constructivism; contains Cyrillic as well).
Typefaces from 2019: Hatton (a collaboration with London-based design studio Two Times Elliott, Hatton is a homage to the history of the London diamond trade district, Hatton Garden), Editorial New (a partly free editorial text font family), Neue Machina (inspired by the aesthetics of robotics and machines, this powerful variable opentype typeface family is characterized by monospace/geometric features and deep ink traps; designed by Mathieu Desjardins and Vasjen Katro / Baugasm). It is inspired by the aesthetics of robotics and machines).
Typefaces from 2020: Neue World (an 48-style and variable cut modern serif with roots in vintage display type).
Typefaces from 2021: Pangram Sans V2 (with Valerio Monopoli: 144 styles, and a 3-axis variable font; Pangram Sans was originally published in 2015; followed by Pangram Sans Rounded (2021)), Editorial New Version 2.0.