Edition Studio [Adrien Menard]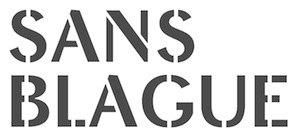 Adrien Menard is a graphic and type designer first based in Paris and now in Brooklyn, NY, where he set up Edition Studio. Adrien studied at the ECV Paris and at the KABK in Den Haag, The Netherlands. He holds a Master in Art Direction. His typefaces:
Haarlem AM (2015). A serif typeface family based on the letters used in Origines Typographicae, Meerman Fleishman, 1765, from the Enschedé font foundry.
Paraag AM (2015). A monospaced sans.
Keller Stencil (2015). A classy stencil typeface based on a Garamond skeleton. Developed with Xavier Lecuyer and Anton Haesendonck. Perhaps renamed Klod AM in 2016, and republished at Edition Studio in 2018.
Continua (2018). A modulated display sans.
Sample and Sample Cursive (2018).
Custom typefaces were done via Edition Studio for NY Nike Headquarters and Darcstudio.
EXTERNAL LINKS
Edition Studio
Behance page
MyFonts search
Monotype search
Fontspring search
Google search

INTERNAL LINKS
Type designers ⦿ Type designers ⦿ Type design in France ⦿ Monospaced fonts ⦿ Stencil fonts ⦿ Type scene in New York ⦿ Commercial fonts (small outfits) ⦿ Corporate typefaces ⦿