Typia Nesia [Arief Setyo Wahyudi]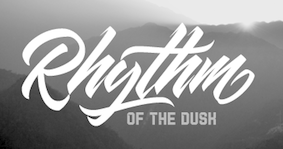 Aka Fitriyawan Runsell, Arief Setyo Wahyudi founded Typia Nesia in 2016. Malang, Indonesia-based designer of the brush signage script typefaces Marjei Display (2016), Riverhack (2016), Bhatoshine (2016), Bellatiez (2016, dry brush), Sinisuka (2016), Hello Lary (sic) (2016), Hilary Room (2016, renamed later to Hello Lary?) and SokaQola (2016).
Other typefaces from 2016 include Glorynight (octagonal), Maqin Larisa, the calligraphic script fonts Rinstonia (almost like handwriting), Glorydays and Illusias, Revalina (grungy), and the vintage typefaces Asbak Display and Stangbunder.
Typefaces from 2017: Little Ballerina, Authentic Monoline, Betarisa, Elsagars, Glorydays, Queenland, Pinarak (brush), Bigbroade, Quashar, Hamline (a monoline signature script), Zailayard, Sidaghis, Illusias (calligraphic), Aziya, Shelafisa, Selesia Heart, Moolrys, Glorynight, Whimsy, Rhaikane (monoline script), Dabrush (dry brush), Sheilazain (a free calligraphic script), Magehand (signage script), Meshitara (connected script), Autorich Sans, Aurellia (textured script font), The Historia (brush script), Quashar (grungy), Kaiya Land (dry brush font), Biolatesha (connected script).
Typefaces from 2018: Historea (dry brush), Quashar, Houstander Allcaps, The Historia (heavy brush style), Sandbrush (a dry brush script), The Real Magazine (brush style), Single Brand, Lazy Quotes, Indie Fest, Alisheader, Houstander, Herdrey (calligraphic), Beshiny, Fantica, Riotiks, Outerlord, Antique.
Typefaces from 2019: Aesthetic White, Aurellia Vintage, AvailaBrush, Jokelaws, KaiyaLand Brush, Mark the Date, Meshitara Elegant, Riverhack Brush, Runtoys (a children's book font), Sinisuka Logo, Availa Brush (free), Dream Beach (script).
Typefaces from 2020: Advander Display Serif, Amaryllis Sans, Athetic Bold Script, Avaboca (a black condensed sans), Cageworld, Campfire (slab serif), Castand, Costigue (a hipster typeface), Crush Tease, Deltory (a stencil slab serif), Distropica, Great Dome Allcaps, Loemintoe, Luxury Quality, Magnetico Italic Sans, Maquire, Math & Risk, Nicolatte (a monospaced slab serif), Noiseware, Portway Stencil Serif, Qualivite Serif, Quartage Serif, Slabien Slab Serif, Sunnyside Rough Sans, TN Rosemary, Tarquile, Vanelope, Zoonaji, Athetic.
Typefaces from 2021: Castilon (a warm display serif), Angle Coast (an expressive hipster serif), Archane, Astrovans Retro, Baby Sunday, Beachy Italic, Bella Queta serif, Birds&Home, Blisstwin, Chaostic, Codeca One, Faltige Slab Serif, Fast and Cure Serif, Ghapter Sans (a hipster typeface), Gilsock Sans, Glamode, Gold and Queen, Grand Matilda, Greatwoods, Gunstand, Helena Bloom, Jazzbury, Kingdom (a garalde), Knock Out (a sports font), Lumaneon, Luxury Quality Script, Magehand Logo Font, Mighty Wings, Milk and Wild, Mutone, Neomarket, Palmour, Pottery Gifts Sans, Quatera (a 10-style serif), Quatest Thin Italic, Quickwar Display Sans, Quitewave, Quite Word, Quotesa Sans (a thin stylish sans), Rosemode (a serif typeface based on Trajan), Roystorie, Scripter (a typewriter font), Shigatsu Italic Serif, Sporadic (a bold sports sans), Squiver (techno), TN Rosemary Font Duo, Vaulto (a wide bold sans), Westbake Sans, Wondermind.
EXTERNAL LINKS
Typia Nesia


[Buy fonts]


[Designer info]
Fontspring link [Buy fonts]
Fontbundles link [Buy fonts]
Dafont page
Fontspace page
Behance page
Creative Market page
MyFonts search
Monotype search
Fontspring search
Google search

INTERNAL LINKS
Type designers ⦿ Type designers ⦿ Commercial fonts (small outfits) ⦿ Type design in Indonesia ⦿ Brush script typefaces ⦿ Signage typefaces ⦿ Victorian typefaces ⦿ Handwriting fonts ⦿ Octagonal typefaces ⦿ Dry brush script typefaces ⦿ Textured typefaces ⦿ Calligraphic typefaces ⦿ Sites with only a few free fonts ⦿ Signature/logo fonts ⦿ Monoline script fonts ⦿ Children's handwriting fonts ⦿ Stencil fonts ⦿ Typewriter fonts ⦿ Garalde or Garamond typefaces ⦿ Monospaced fonts ⦿ Hipster fonts ⦿