Denis Gorohovskiy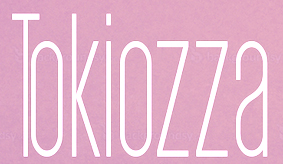 Kiev, Ukraine-based "designer" of the sans typefaces Axiom (2016) and Equilibrium (2016), Arsenal Slab (2016), Parabola (2016, geometric display font), the hairline avant-garde typeface Amsterdam (2016), the minimal rounded sans typeface family Straus (2016), the sans family Aurora (2016), the condensed sans display typeface Tokiozza Light (2016) and the circle-based display typeface Parabola (2016).
Typefaces from 2017: Arson (sans family), Arthur, Adderley, Ashley, Azalea, Havana (a great super-heavy display sans), Atlas, Alicia, Martin, Apollo, Aroma, Tilt (modern geometric sans), Napster (ultra-condensed sans), Equilibrium, Arizona (condensed rounded sans), Argentina (a smooth high-contrast brush typeface), Aroma, Melony Sans, Argo (rounded monospaced sans), Aura (squarish sans), Bloke, Arnold Thin, Arnold Black (heavy geometric titling sans), Anima (rounded sans), Axiom Sans, Arcadia (minimalistic sans), Diod (a tall minimalist sans), Diod Bold, Aurora Thin, Emerald Modern Serif (a skyline typeface), Aqueduct, Arcanzas (a didone, +3D), Alabama (squarish and tall small caps), Antsy (a slab serif that comes across as a typewriter font), Steady Hand (hand-crafted caps). Graphicriver link.
Now, alert typophiles have pointed out that most---if not all---of Gorohovskiy's fonts are renamed and plainly stolen fonts. I leave the images on my site for the historical record. Here is a list of equivalences, as reported by this Italian blog:
Bebas Neue (Adderley)
Canter Bold (Alabama)
Chivo (Arthur)
Dense (Aroma)
Gotham with unofficial (pirated corporate) Cyrillic part (Arson Pro)
Josefin Sans (Arsenal Sans)
Josefin Slab (Arsenal Slab)
Long Tall Sally EEN Plain (Emerald)
Source Sans (Equilibrium)
TT Chocolates (Arnold)
Uniform Black by Miller Type Foundry (Tilt)
Vidaloka (Arcanzas)
Vollkorn (Martin)
As a result, Gorohovskiy's Creative Market account has been suspended. But why did Creative Market let this matter go on for a full two years? Incompetent editors? As a matter of fact, another distributor, Graphicriver, still has not removed his account as of late February 2018. His sales there amount to about 900 dollars, so this is plain theft. But then again, is this very different from Book Antiqua (Monotype's copy of Palatino) and Fotura (Linotype's not-so-subtle copy of Futura)?
EXTERNAL LINKS
Denis Gorohovskiy
Creative Market page
MyFonts search
Monotype search
Fontspring search
Google search

INTERNAL LINKS
Type designers ⦿ Type designers ⦿ Type design in Ukraine ⦿ Very thin (hairline sans) typefaces ⦿ Avant Garde typefaces ⦿ Typewriter fonts ⦿ Modern style [Bodoni, Didot, Walbaum, Thorowgood, Computer Modern, etc.] ⦿ Skyline Typefaces ⦿ Monospaced fonts ⦿ Brush script typefaces ⦿ Type parasites ⦿