Degarism Studio [Deni Anggara]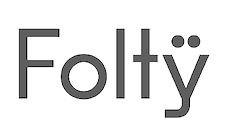 Berlin, Germany and/or Medan, Indonesia and/or Bandung, Indonesia-based designer who set uo first Degarism Studio and, in 2017, Formatype Foundry.
His typefaces from 2016: Formatif Std (sans), Fortika Display (first published by Regario), Mono RGO (an octagonal typeface family first published by Vial Work, it has one free weight), and Metrisch (first designed with Gumpita Rahayu). I have no clue as to who is who in this Indonesian conundrum. I suspect that Deni Anggara only did the artwork and not the fonts, but it would be great if he could say that up front. He designed Fold No.21 Mono and Neutrif Pro.
Typefaces from 2017: Neutrif Studio (a geometric sans), Neurial Grotesk (published in 2018 by Indian Type Foundry), Biotif (grotesque), Folty (a geometric sans), Mono RGO Pro.
Typefaces from 2018: Monorama (a squarish octagoinal caps only typeface family published at Indian Type Foundry), Alliance (an 28-style grotesk sans), Rileno Sans (geometric sans).
Typefaces from 2019: Regio Mono (a great monospaced choice, even as a programming font), Folito (a stylish modernist sans at Indian Type Foundry), Blimone and Blimone Inktrap, Aktifo (a geometric sans by Deni Anggara and Boyan Nurdiansyah). Aktifo, in 28 styles, covers Latin and Cyrillic.
Typefaces from 2020: Bombay Mono (an octagonal typeface at Indian Type Foundry), Fracktif (geometric and grotesk at the same time).
Behance link. Another Behance link. Cargo Collective link. Creative Market link. Old studio Formika link.