Kostic Type Foundry [Nikola Kostic]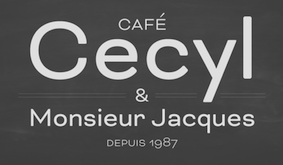 Nikola Kostic is a graphic design graduate from the Faculty of Applied Arts (Belgrade), 2003. He works as graphic and type designer in Belgrade, Serbia. Together with his father, type designer Zoran Kostic, he set up Kostic Type Foundry in 2010. His first commercial font there is the Old Slavonic simulation face Taurunum (2011). He also made the Battlefin text family (2011), the organic Pagewalker (2011), and the slab family Battleslab (2011).
Typefaces from 2012: Kostic Serif (2012) is a classical transitional family co-designed by Nikola and Zoran. Argumentum is a balanced and stylish display face. Breakers is a sans typeface family that covers all weights, from Thin to Ultra. Its companion is Breakers Slab.
Typefaces from 2013: Bicyclette (a wonderful sans family, from Thin to Black, with small x-heigt, wide spacing, and gentle understated rounding).
Typefaces from 2014: Taurunum Ferrum (an octagonal iron and steel style typeface), Chiavettieri (a robust text typeface that won an award at Modern Cyrillic 2014), Briller (a gorgeous extra-wide display sans typeface in six weights).
Typefaces from 2016: Mongoose (a great condensed sans serif made for posters, headlines and logotypes).
Typefaces from 2017: Altivo (a wiorkhorse sans family with wide proportions, generous x-height, loose spacing, ink traps, large apertures and low stroke contrast, ideal for information design).
Typefaces from 2018: Roc Grotesk (a sans serif grotesk inspired by American wood types).
Klingspor link. Behance link. Behance link. Fontspring link.