Teknike [Thomas Kikis]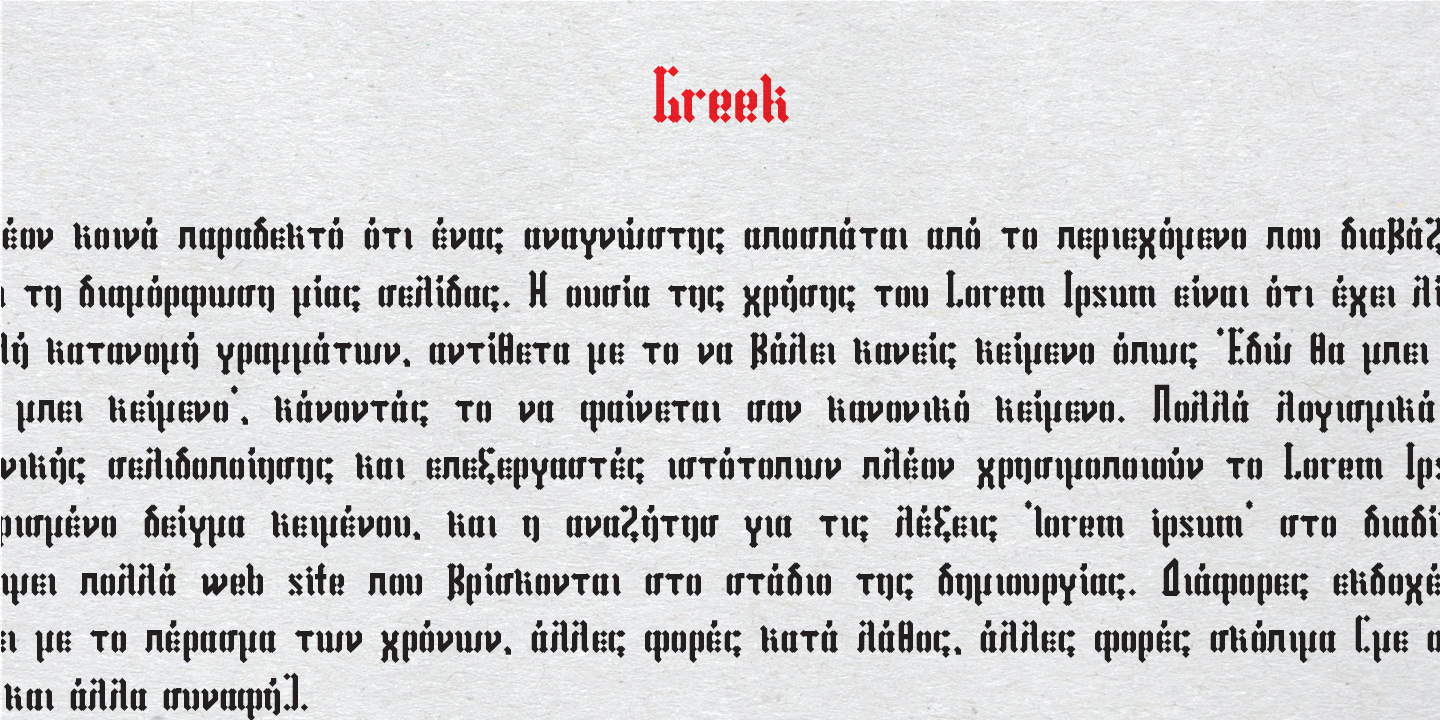 Publisher of these hand-crafted typefaces in 2017: Anamorphic, Evangelos, Passagem, Privé, Qipao. Teknike also created Nautis (sans), Cycladic (sans), Vantagram (blackletter), Uny (slab serif perhaps for athletic lettering), Fugues (star-studded textured style), Jadeite (sans) and Designator (squarish). All his fonts cover Latin and Greek. Some cover Cyrillic and Hebrew too.
Fugues is inspired by organic geometry as apparent in the work of Antoni Gaudi.
EXTERNAL LINKS
Teknike
Fontspring link [Buy fonts]
MyFonts search
Monotype search
Fontspring search
Google search

INTERNAL LINKS
Textured typefaces ⦿ Blackletter fonts ⦿ Commercial fonts (small outfits) ⦿ Type designers ⦿ Type designers ⦿ Greek/Coptic ⦿ Hebrew font links ⦿ Cyrillic type design ⦿ Athletic lettering faces ⦿