Harmnessless [Akbar Ar-rohman]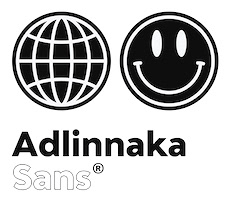 Aka Akbar Rohmanto. Bandung, Indonesia-based designer of the hipster font family Minnerva (2019), the display sans typeface Dreadnoughtus (2019), the 54-style geometric sans typeface family Adlinnaka (2019), the monoline script typeface Your Deep Rest (2019), the wide sci-fi font family Gemini Cluster (2019), and the vintage poster typefaces Sunblast and Sunblast 02 (2019).
Typefaces from 2020: Diagramm (an ink-trapped hipsterish neo-grotesk), Eingrantch Monospaced (based on typewriter type).
The Kiwari Kolektiv Studio consists of Bandung, Indonesia-based designers Akbar Ar-rohman, Izhar Fathurrohim and Irfan Nur Fadhilah. Together they published Kiwari Grotesk and Kiwari Mono in 2020.