Corentin Noyer [Corentin Noyer]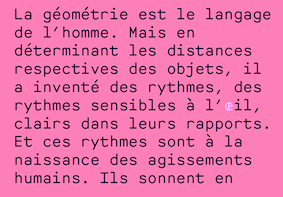 Aspet, France-based type designer. His fonts:
The rounded monospaced monoline typeface family Buro (2018-2021). Partly based on the Olympia De Luxe typewriter type.
In 2013 and 2014, he and Olivier Raimbaud assisted Damien Gautier with the development of the large sans typeface family Plaak, which was inspired by French street name signage.
Alfabet Bold (2020-2021). A squarish typeface influenced by De Stijl, and in particular, Theo van Doesburg.
Bevel Medium (2017-2021). A stencil typeface.
EXTERNAL LINKS
Corentin Noyer


[Buy fonts]


[Designer info]
MyFonts search
Monotype search
Fontspring search
Google search

INTERNAL LINKS
Type designers ⦿ Type designers ⦿ Type design in France ⦿ Commercial fonts (small outfits) ⦿ Monospaced fonts ⦿ De Stijl and type design ⦿ Stencil fonts ⦿ Typewriter fonts ⦿