Jill Bells's Cyberstudio
[Jill Bell]


A graduate of UCLA and Otis/Parsons, Jill worked as a graphic artist, primarily creating letter forms, logotypes, signage, calligraphic elements, icons, and handwriting pieces. She worked as sign painter in a shop and as a production artist for Saul Bass. She was based in Los Angeles and was active from circa 1980 until today.
Original fonts and artwork by Jill Bell include It's A Breeze, ITC Clover (1997), ITC Gigi (1995), ITC Hollyweird (1995), ITC Carumba (1995), ITC Caribbean (1996), ITC Smack (1995, ink-stain typeface), ITC Stranger (1997), Jill's Miro, Bruno (handwriting font), Swank (2000, Agfa: a fuzzy-edged calligraphic font).
At TypeCon 2016 in Seattle, she had a timely talk: The Best of Clients at the Craziest Time: Hand-lettering & Font Design for the Trump Hotels. The abstract: It began with creating a logotype for The Spa by Ivanka Trump. The lettering was so well received by Ivanka, their ad agency and others running the Trump hotel empire that Bell's lettering quickly became the de facto style for their current advertising and branding: from hand-lettered headlines to a font to be used throughout the Trump hotels.
Autobiography. FontShop link. Klingspor link. [Google] [MyFonts] [More] ⦿

Type designer based in Brooklyn, NY. In 2014, as an intern at Typefounding (St. Louis, MO), he developed a typeface pending distribution by House Industries. In 2015, he joined Font Bureau, where he designed MF Ambulia Text (his graduation project at Type@Cooper in 2015), MF Abagnale (original headline sans from 2014), and MF Gaussian, under the umbrella of Font Bureau's Senior Font Designer, Cyrus Highsmith.
MF Gaussian (2015) is a multiple-master didone named after the mathematical averaging process, since its bold regular weight is the average between a Didot and a Clarendon. MF Ferrans Sans and MF Alizarin were small projects from 2013. Buffalo (2014), mentioned above, is a digitization of Ed Benguiat's Benguiat Buffalo Ornamental. Based on Donald Roos's digitization of Benguiat Buffalo, it was created for Ben Kiel during an internship at Typefounding. This typeface is pending online distribution by House Industries. The luxury brand logo typeface MF Flair (2014) was the precursor of MF Gaussian.
In 2016, he became graphic designer at BuzzFeedNews. Just before Election Day in 2016, he used samples of Donald Trump's scribbles to make the free comic book font BF Tiny Hand. Read what BuzzFeedNews's Ben King has to say.
Behance link. Twitter link. [Google] [More] ⦿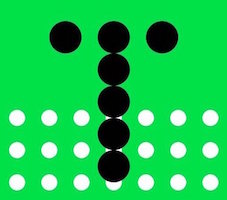 TypeCon 2016 took place from August 24-28, 2016 in Seattle, WA. The theme was Resound. The keynote talk was by Nadine Chahine, who courageously warned the audience about the danger of Donald Trump. The list of speakers: Pouya & Pegah Ahmadi, Azza Alameddine, Agnes Barton-Sabo, Justin Beaudry, Peter Bella, Jill Bell, Laura Bentley, Amir Berbic, John D. Berry, Berry Ann Bessemans, Scott Boggan, Yvonne Cao, Matthew Carter, Nadine Chahine, Karen Cheng, Ryan Clifford, Emily Conners, Dave Crossland, Lucas Czarnecki, Si Daniels, Meaghan Dee, Petra Docekalova John Downer, Rachel Elnar, Thomas Eykemans, Kate Fernandez, Anna Filbert, Richard Fink, lvaro Franca, Joseph Galbreath, Tyler Galloway, Roxane Gataud, Patrick Gosnell, Frank Grie&szliglhammer, Sibylle Hagmann, Allan Haley, Randall M. Hasson, Norman Hathaway, Paul Herrera, Mark Jamra, Thomas Jockin, Sally Kerrigan, Joyce Ketterer, Akira Kobayashi, Olav Martin Kvern, Kvern Alice Lee, Andrea Leksen, Briar Levit, Bruno Maag, Charmaine Martinez, Lara McMormick, Paul McNeil, Jess Meoni, Lauren Meranda, Ana Monroe, Carl Montford, Aoife Mooney, Silas Munro, Jason Murdock, Toshi Omagari, Neil Patel, David Peacock, Mary Catherine Pflug, Thomas Phinney, John Pigford, JP Porter, Amy Redmond, Mamoun Sakkal, Stuart Sandler, Rainer Erich Scheichelbauer, Hans Schellhas, Georg Seifert, Debi Sementelli, Rene&eacutel Seward, Paul Shaw, Juliet Shen, Nick Sherman, Radek Sidun, Gabriel Solomons, Michael Stinson, Nina Stössinger, Neil Summerour, Rebecca Tegtmeyer, Adrien Tétar, Douglas Thomas, Tricia Treacy, Mark van Wageningen, Wageningen Guy Villa, Jenny Wilkson, Matthew Wizinsky, Laura Worthington, Lance Wyman, Jayme Yen. [Google] [More] ⦿